Celebrate National Popcorn Day with America's most beloved snack
It's time to celebrate National Popcorn Day!
Americans like to celebrate, whether it's a holiday such as New Year's or recognizing a person, place or thing. So, it should come as no surprise that America's most beloved snack now has its own holiday as January 19 is recognized as National Popcorn Day.
Popcorn had multiple uses thousands of years ago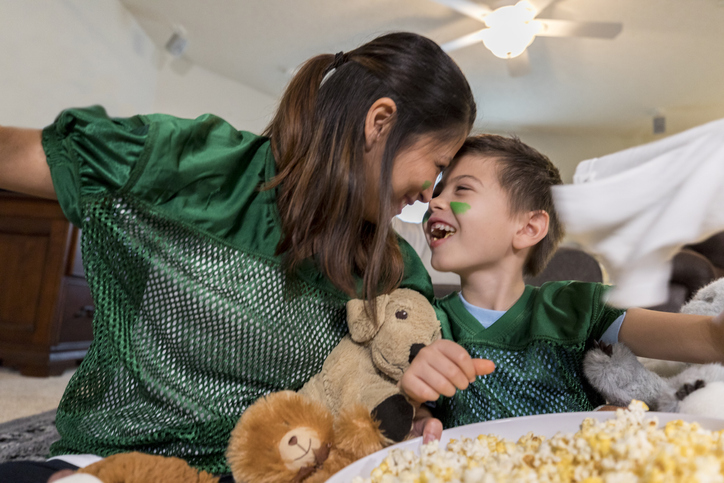 Popcorn is not only a popular snack but during the holidays, some people use it to decorate a Christmas tree. History also notes that at one time, kernels were used to adorn funeral urns or embellish headdresses or other pieces of clothing. Just how old is popcorn? In 1948, two researchers in a New Mexico cave found what was believed to be some of the oldest kernels, and carbon-dated tested their discovery. What they found was that the kernels were approximately 5,600 years old.
Today, Americans eat 16-17 billion quarts of popcorn yearly, and its popularity continues to grow. How this tasty snack got its own holiday is unknown, but some believe it coincided with the Super Bowl when the game was played in January. Super Bowl Sunday is a day when millions of Americans gather to eat and watch the game, and Super Bowl food runs the gambit. Among the favorites is popcorn, and if prepared a certain way, it's a healthy selection. Where people go wrong is when gourmet popcorn, or popcorn prepared with heavy oil, is available, and while extremely tasty, it is not the most nutritious.
RELATED: Easy, Saints-inspired football watching snacks
Air-popped popcorn is the healthiest way to go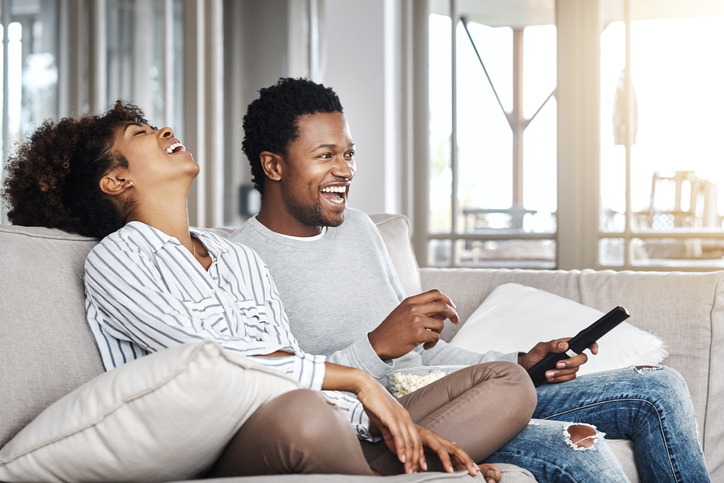 When it comes to snack foods, most lack overall nutritional benefits, but popcorn can be different. The best way to prepare a healthy bowl of popcorn is by using an air-popper, which uses a heating element and fan that creates hot air that passes over the kernels and causes them to pop. This is in contrast to some store-bought bags or the popcorn you buy at a sporting event or movie theater. Those products are typically prepared using oil, which is not as healthy. However, according to the United States Department of Agriculture (USDA), three cups of plain air-popped popcorn provide a nutritious alternative because:
It has only a trace of fat, with amounts being mostly healthy monosaturated and polyunsaturated fat
Is relatively low in carbohydrates as a serving equals 15 grams of net carbs. A healthy diet allows for 130 grams of carbs per day for an adult.
Has three grams of protein, which equals one cup of cooked broccoli
Has numerous other nutrients such as iron, magnesium, zinc, and vitamins B1, B3 and B6
So, the next time you are looking for a wholesome alternative to cookies or chips, don't overlook air-popped popcorn as it can aid in weight loss, help with digestion and reduce the risk of some long-term health conditions such as heart disease and diabetes.
Top popcorn flavors today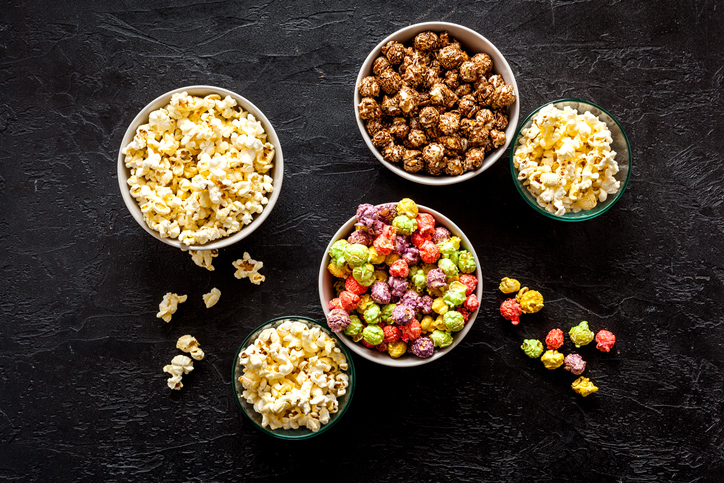 When it comes to flavored popcorn, a recent 2021 listing had some interesting gourmet flavors highly touted this year, such as OREO, Pizza, Loaded Baked Potato, Piña Colada, Dill and Ginger Snap. When it comes to what Americans are buying, a survey of 1000 consumers showed that more traditional flavors are savored, with the top 10 flavors being:
Butter
White cheese
Caramel corn
Kettle corn
Cheddar cheese
Garlic
Turtle – a mixture of peanut butter and chocolate chip
Plain
Zebra – a mixture of drizzled white and dark chocolate
Red Velvet
Whatever your favorite flavor is, January 19 is the day to celebrate. If you can, try and stick to air-popped, but if you gravitate toward the higher calorie popcorns, enjoy it, but do so in moderation as popcorn is one of those foods that you can quickly lose track of how much you've consumed.
MORE: "Lightened Up" King Cake Recipe
Happy National Popcorn Day, everyone!
About Devin Brittain:
Devin Brittain is a Registered Dietitian and Licensed Dietitian Nutritionist in the state of Louisiana. Born and raised in California, Devin obtained her Bachelors of Science in Food and Nutritional Sciences with an emphasis in Dietetics and Food Administration from California State University, Fresno. She then moved to Louisiana and completed her Dietetic Internship at Tulane's School of Public Health and Tropical Medicine. Devin is currently the Outpatient Dietitian for the Cancer Center at West Jefferson Medical Center where she assists patients and teaches healthy cooking classes. She is serving on the board for the New Orleans Dietetic Association where she strongly advocates for the dietetic profession and the health of her community. In her free time, Devin enjoys attending festivals, reading, developing recipes, dancing, and cheering on the Saints! She is passionate about utilizing her food and nutrition knowledge to benefit others and believes in finding innovative ways to encourage a healthy lifestyle that works for each individual.