COVID booster recommended for all vaccinated Louisiana adults
Ahead of the holiday season, Louisiana Department of Health is recommending that all Louisiana adults aged 18 and older who are fully vaccinated receive a third dose, or a booster, of the COVID-19 vaccine.
What does it mean to be fully vaccinated?
A person is considered fully vaccinated if they have received two doses of the Pfizer or Moderna vaccine, or one dose of the Johnson & Johnson vaccine.
Why are holidays important times for vaccines?
During the winter-month holidays, the discussion typically focuses on flu and pneumonia vaccines, and now there's another vaccine that's equally important: the COVID-19 vaccine.
People are encouraged to get their yearly flu shot, and a pneumonia vaccine if they are due for one, and now there's the option for some people to get a COVID vaccine booster shot.
RELATED: It's called the 'seasonal flu' for a good reason
It's hard to keep up on this ever-evolving news, so here is a quick rundown on what's currently going on when it comes to the COVID vaccine and the booster shot.
Who's eligible for a COVID-19 booster?
In Louisiana, the following individuals are eligible and recommended to receive a booster dose:
Anyone 18 and older who completed their two-dose Pfizer or Moderna vaccine series 6 or more months ago
Anyone 18 and older who received their one-dose Johnson & Johnson vaccine two or more months ago
What's the latest on vaccination rates in the US and Louisiana?
Nearly 194 million Americans are vaccinated, as of November 2021.
According to the Centers for Disease Control and Prevention (CDC), close to 195 million Americans are fully vaccinated
In Louisiana, 54 percent of the population has had at least one dose of the vaccine, while nearly 48 percent of the population is fully vaccinated
The number of people in Jefferson Parish partially vaccinated is higher than the percentage in the state, with nearly 62 percent of the population receiving at least one dose, while almost 53 percent are fully vaccinated
What about children? Are they eligible for a COVID-19 vaccine?
Children ages 5 and over are now eligible for the vaccine but be sure to know which ones are recommended.
Only the Pfizer vaccine can be given to children 5-17 years old
All three available vaccines, Pfizer, Moderna and Johnson & Johnson, can be given to people 18 years and older
For information regarding vaccines in children or to schedule your child's vaccine, visit lcmchealth.org/coronavirus.
Should pregnant woman get a booster?
Pregnant women and nursing moms are encouraged to get vaccinated. Admittedly, this has been a hot topic, and the best thing that a pregnant woman or nursing mom can do if she has not received the vaccine is talk to her doctor.
While recent reporting shows that the immune response to the mRNA vaccines, meaning the buildup of antibodies to the coronavirus after the first dose of the vaccine, is lower in pregnant and lactating women when compared to other women, it still provides some safety against the disease. However, those antibodies do increase after the second dosage.
More information for expectant moms can be found here.
Are there any other guidelines for getting a booster?
Eligible individuals may choose which vaccine they receive as a booster dose. Some people may have a preference for the vaccine type that they originally received and others may prefer to get a different booster. Federal guidelines currently allow for this type of mix and match dosing for boosters.
The booster should not be taken any sooner than six months following the initial vaccine.
The booster is also available for anyone who took the Johnson & Johnson vaccine, but again, it should only be given to those 18 years or older, and there should be a two-month wait period between the initial shot and the booster shot.
Where can I get a COVID vaccine or booster?
The West Jefferson Medical Center Vaccine Center is open Monday, Wednesday, and Friday from 9:00 am-4:30 pm. Pfizer is offered Monday, Wednesday, and Friday. Moderna is only offered only on Fridays.
We're conveniently located at the front of our hospital campus at 4535 Westbank Expressway, Marrero, LA 70072. Appointments are preferred, but walk-ins are welcomed.
To schedule an appointment, please call 504.349.6824.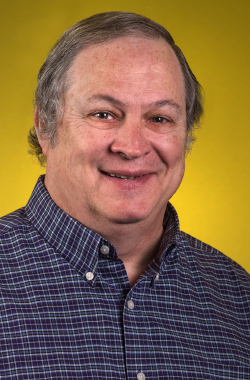 About Dr. Robert Chugden: Dr. Chugden is an Emergency Room physician and the Chief Medical Officer for West Jefferson Medical Center. He completed medical school at Louisiana State University New Orleans and residency at Baylor College of Medicine. He is also board-certified by the American Board of Emergency Medicine.