COVID antibodies pass from mother to baby via breastmilk and placenta, study shows
As we learn more about the COVID-19 vaccine, new studies yield positive findings for pregnant and breastfeeding mothers and their babies.
According to the American Journal of Obstetrics & Gynecology, COVID-19 vaccine-generated antibodies were present in all umbilical cord blood and breastmilk samples of the pregnant or lactating women involved in the recent study.
In other words, the immunity received from the COVID-19 vaccine transfers to the baby via the placenta and breastmilk.
The study included a combination of pregnant, breastfeeding, and nonpregnant women of reproductive age, and they were tested for antibodies after the first vaccine dose, the second vaccine dose, and at delivery.
Additionally, the study found that vaccine-induced antibodies were higher than in unvaccinated women who had COVID-19 and developed a natural immune response to the virus.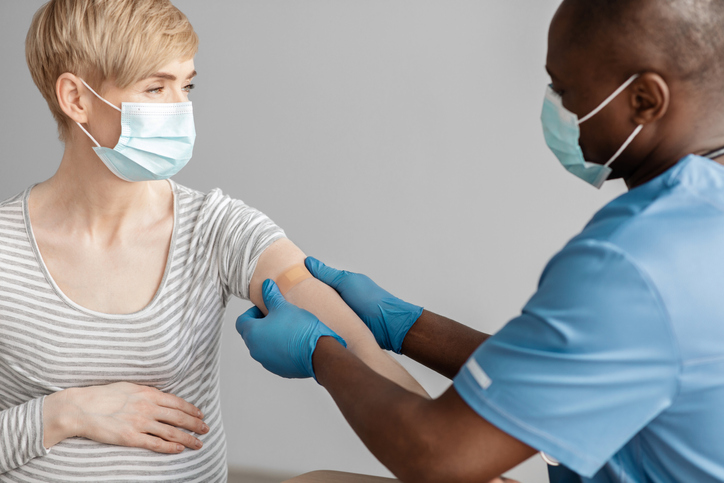 When should a pregnant woman get the vaccine?
Whether pregnant, breastfeeding, or planning to get pregnant for the first time or again, the American College of Obstetricians and Gynecologists recommends all eligible women receive a COVID-19 vaccine.
Additionally, there is no scientific evidence to support claims linking the COVID-19 vaccine to infertility, ACOG explains.
Women are encouraged to speak with their doctor if they have questions or concerns. Additionally, pregnancy testing is not needed to get the vaccine.
While pregnant women can receive any of the three FDA-authorized COVID-19 vaccines available in the U.S., LCMC Health Maternal-Fetal Medicine specialists recommend speaking with your doctor about which vaccine is best for you.
RELATED: Two mRNA vaccines: What's the difference?
RELATED: One & done: The Johnson & Johnson vaccine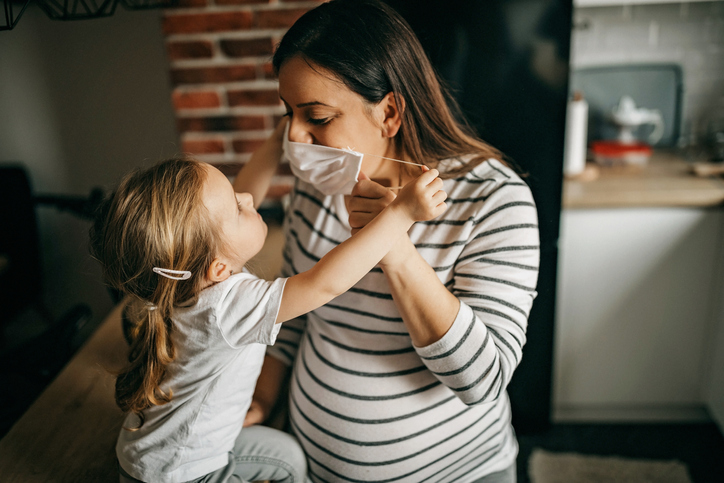 COVID-19 risks during pregnancy
Pregnant women are more likely to get severely ill from COVID-19. That's a key reason why experts say women who are pregnant should get vaccinated.
"We know that COVID-19 in pregnancy places patients at increased risk for adverse outcomes compared to non-pregnant people of the same age," said Stacey L. Holman, MD, FACOG, Associate Division Director of Maternal Child Health at Touro, Women's Health Center Director at University Medical Center New Orleans, and Clinical Associate Professor of Obstetrics and Gynecology at LSU Health New Orleans School of Medicine. "This includes higher risks of hospitalization, intensive care unit admission, and need for ventilator support. These patients' risk is further increased if they have medical problems, such as high blood pressure, diabetes or obesity."
The Centers for Disease Control and Prevention (CDC) reports that expectant mothers with COVID-19 may have a higher risk for preterm birth, which can cause a variety of health problems for babies.
RELATED: What's the deal with the Delta variant? Your FAQs answered.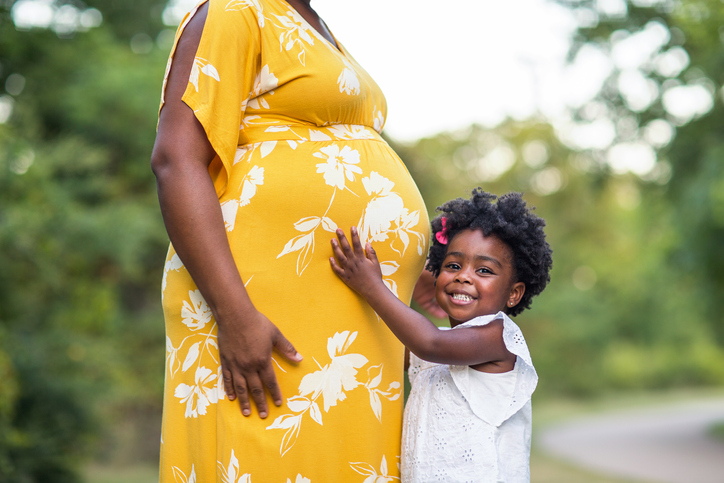 A shot at prevention
Pregnant women are no more likely to experience side effects after vaccination than other people, according to Dr. Holman. Remember, side effects, such as a sore arm, joint pain, and mild fever are normal, but notify your provider if you have any concerns.
"Women should discuss the risks and benefits of vaccination with their OB-GYN," Dr. Holman said. "Factors to consider include the community spread of the virus where they live and their risk of exposure. There are no data regarding optimal timing during pregnancy to receive the vaccine. Remember that ACOG recommends that all pregnant women receive the vaccine as it is safe and effective."
Importantly, vaccination is no reason to abandon mask-wearing and social distancing—we need to keep showing our love and respect for one another by following these and other pandemic best practices until enough people get vaccinated to achieve herd immunity.
RELATED: One woman's story of hope amidst pregnancy loss
VIDEO: Watch our LIVE Q&A with women's health experts from Touro discussing the COVID-19 vaccine and pregnancy. Watch here: Facebook | YouTube
Where to get the COVID-19 vaccine
The vaccine is available at over 1,400 providers across Louisiana, including LCMC Health and its six-member hospitals.
Across the state, vaccine providers include national and independent pharmacies, public health providers, clinics and physician offices, hospitals, and others.
For vaccine information or to schedule an appointment with a local provider, call 855-453-0774 (statewide number) or 504-290-5200 (LCMC Health vaccine hotline).