Creativity, Carnival and COVID-19: Safe ways to keep the good times rolling
You may have seen that parades will not be rolling during Carnival this year—and if you didn't, we're sorry to be the bearers of bad news. Since the Epiphany starts on January 6, and Carnival, including Mardi Gras, will take place during a time of a predicted spike in COVID-19 cases, NOLA decided it's better to be safe and cancel than to be sorry.
As disappointing as it is to skip the extravagant floats, beads and doubloons, and costumery, there's a silver lining: Carnival 2021 is going to require creativity in order to celebrate, and if there's one thing our city knows how to be, it's creative.
The year of the cyber Carnival
The Krewe of Bacchus, for example, announced the launch of their app "Throw Me Something, Bacchus!" where users can catch virtual throws every Carnival Sunday. And on Bacchus Sunday (February 14, 2021), the Krewe will Livestream their parade on the app, tossing virtual throws.
Other virtual parades are currently being discussed, and Mayor Cantrell has released official guidelines for safety procedures during parades you can find online.
King cake isn't canceled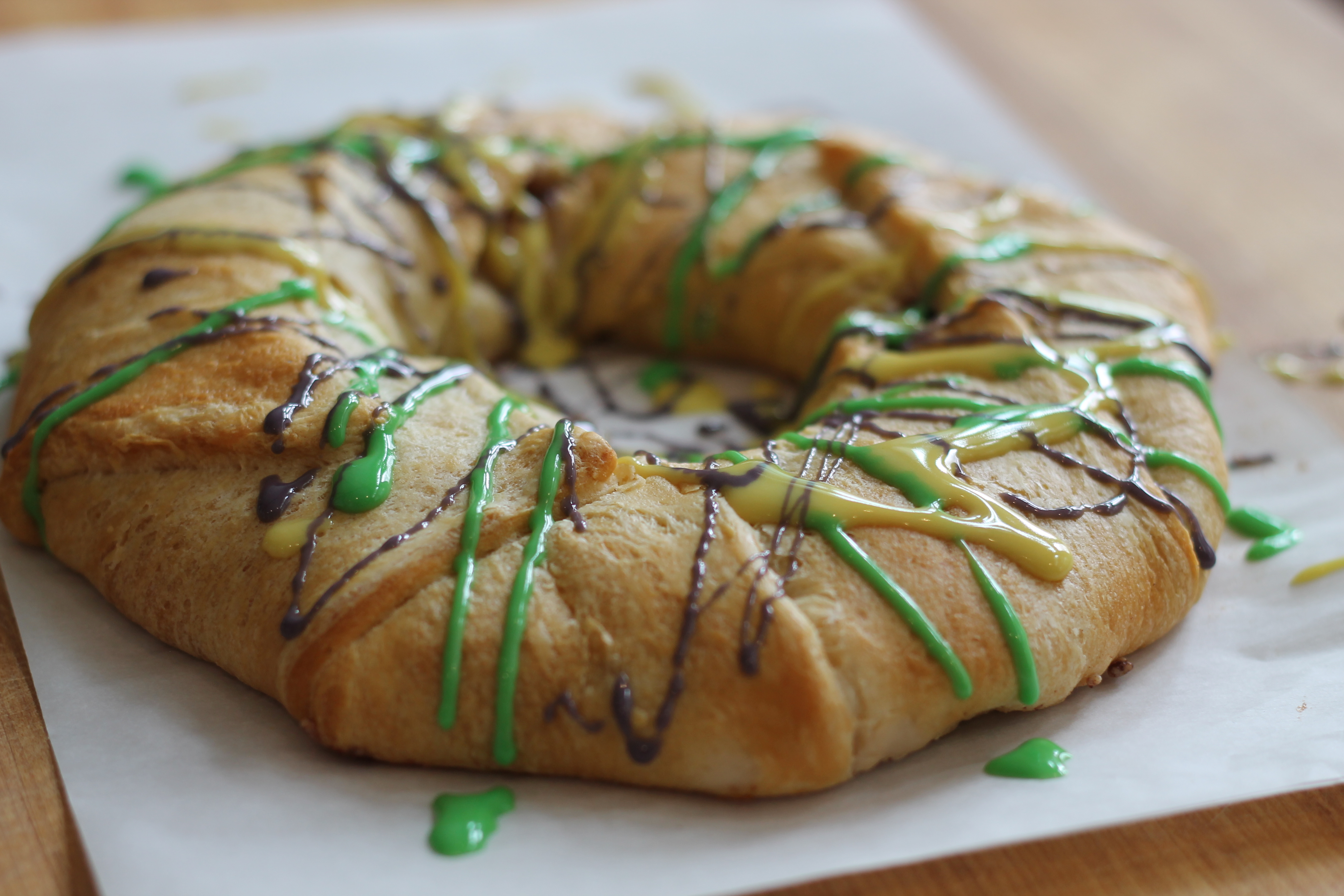 reduced-fat king cake recipe
Enjoying the food and drinks of Carnival is here to stay and is just as much part of the celebration as the parades. Crawfish boils and outdoor picnics can still take place, and if it's king cake you're craving, you can find many local bakeries that let you order online.
Follow these guidelines to help keep you and your loved ones safe.
Cover up. When you aren't actively eating or drinking, keep your mask over your mouth and nose.
 Wash up. Remember to wash your hands with soap and water for at least 20 seconds before digging into your favorite Carnival foods. If you can't do that, use a hand sanitizer that's at least 60% alcohol.
Keep your distance. If you venture out during Carnival or any time before being fully [vaccinated against COVID-19], stay at least 6 feet apart from anyone not from your household to lower your risk of contracting the coronavirus.
RECIPE: Lightened up King Cake Recipe
Create a stay-at-home spectacle
If you can't watch the floats go by anymore, deck out your house and porch for passers-by instead.
Think about these ways to embrace your imaginative side:
Drape streamers, beads, or scarves over doors or fence posts.
Hang flags or pennants in your windows.● Make homemade Carnival yard signs.
Write encouraging messages on your driveway or sidewalk with chalk.
Try your hand at crafting a mini flambeau using battery-operated candles.
Inspire and invite your friends and neighbors to decorate their homes, too.
Take a daily walk to admire the Carnival decor in your neighborhood.
The reason for the season
Let's not forget what Carnival is truly about—celebrating time with family and friends. Right now, one of the most loving things we can do for our community is to prevent the spread of COVID-19. NOLA knows how to celebrate, even when celebrating is difficult. During such difficult times, we can still pour out love to friends, family, and community. As Carnival approaches, we hope you'll stay safe, stay happy and keep the bons temps spirit alive.