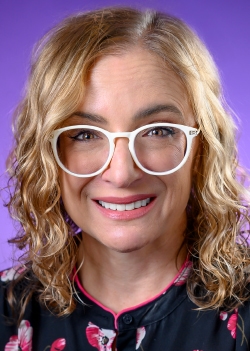 About Dr. Toomer
Dr. Andrea Toomer says one of the most gratifying aspects of being a physician is watching her patients recover from disabling pain and spinal injuries. As a specialist in physical medicine and rehabilitation, Dr. Toomer works with patients to restore their function and movement. She is a New Orleans native, a graduate of Mount Carmel High School and LSU School of Medicine. She returned home after completing a residency in North Carolina. She is particularly excited about advances made in the treatment of spasticity, a condition that results from spinal cord injury, stroke, cerebral palsy, multiple sclerosis, and
other conditions. Dr. Toomer is a faculty educator for Medtronic Neuromodulation division and educates physicians on the use of intrathecal baclofen therapy. Doctors from all over the country travel to Culicchia Neurological Clinic to study the use of spasticity treatments. Additionally, she represents the Southeast region on the National Medical Advisory Board for Kindred, the largest inpatient rehab company in the nation.
Her Specialties include Brain Injury, Spinal Cord Injury, Spasticity.
Affiliations
West Jefferson Medical Center,
East Jefferson General Hospital
Education and Experience
Medical School
Louisiana State University Health Sciences Center New Orleans, LA
2004
Residency
Carolinas Medical Center Charlotte, NC
2008
Board Certification
American Board of Physical Medicine & Rehabilitation