Keeping it Green for St. Patrick's Day
Category: Living Well
Posted On:
Written By:

Rosetta Danigole, RDN, LDN
Between parades, dressing up, decorating your surroundings in green, and cooking up some delicious food, there are many ways to celebrate St. Patrick's Day. There is also a bit of partying going on for St. Patrick's Day. While partying, consider keeping it even more green for National Nutrition Month. Here are four smoothie recipes perfect for your St. Patrick's Day:
Adding a cup of raw spinach to your smoothie recipe will make it nutrient-dense. All smoothies are less than 350 calories per recipe. For a high protein, option adds one scoop of whey protein powder.
Peanut Butter Banana Smoothie
Ingredients:
1 small banana (mashed or cut into chunks, frozen bananas will create a colder smoothie)
1/4 cup natural peanut butter or any nut butter of choice
1/4 tsp ground cinnamon
1 TB seeds (chia, flax optional)
1 cup 30 calorie almond milk (cold) or dairy milk (organic if possible)
Kiwi Strawberry Smoothie
Ingredients:
1 cup almond milk (or dairy low-fat organic milk)
1/2 cup plain Greek yogurt
1/2 cup strawberries (chopped)
2 kiwi's (chopped)
Sugar substitute (stevia to taste)
1 tsp orange zest - optional
1 tsp vanilla extract
Banana Berry Smoothie
Ingredients:
1/2 banana (medium, peeled, and cut into chunks)
1/4 cup blueberries (frozen)
1/4 cup frozen strawberries
1/4 cup mango (chopped fresh)
2 cups milk (chilled unsweetened vanilla-flavored almond milk) or low-fat dairy milk organic if possible
Banana Yogurt Smoothie
Ingredients:
1 cup milk (almond 30 calorie or organic low-fat milk)
1 cup ice (use more to make it thicker)
1 banana
1/2 tsp almond extract
1/2 cup yogurt
1 tsp sugar substitute (stevia) (you may need a little more if the banana isn't sweet enough)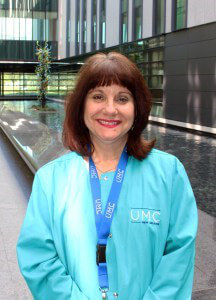 As the lead dietitian at University Medical Center New Orleans, Rosetta Danigole manages clinical dietetic operations. She is a member of the Academy of Dietetics and Nutrition and belongs to the clinical dietitian practice group. She has been a dietitian for 35 years.