Innovation and Collaboration Pave the Way for Neuroscience Institute at West Jefferson Medical Center
Category: News
Posted On:
Marrero, LA (May 7, 2021) – For people suffering from neurological conditions, such as Parkinson's, stroke, brain tumor, or back and spine conditions, receiving the best medical care is essential, and now it's easily accessible for those on the Westbank and beyond. West Jefferson Medical Center is incredibly proud to announce the establishment of the LCMC Health Neuroscience Institute, a comprehensive, innovative team of medical experts collaborating to provide the best neurological care for patients. Located at West Jefferson, it is the first of its kind in the Gulf South.
"This institute will set us apart from other healthcare systems in the region," notes Rob Calhoun, President & CEO of West Jefferson Medical Center. With world-class physicians, researchers, and educators collaborating within the institute, Calhoun states, "Patients suffering from a variety of neurological diseases can now receive the most innovative treatment, so close to home. In addition to care, our medical team is collaborating with world-renowned scientists who are focusing on ground-breaking research to further advance care and cures for those in our community."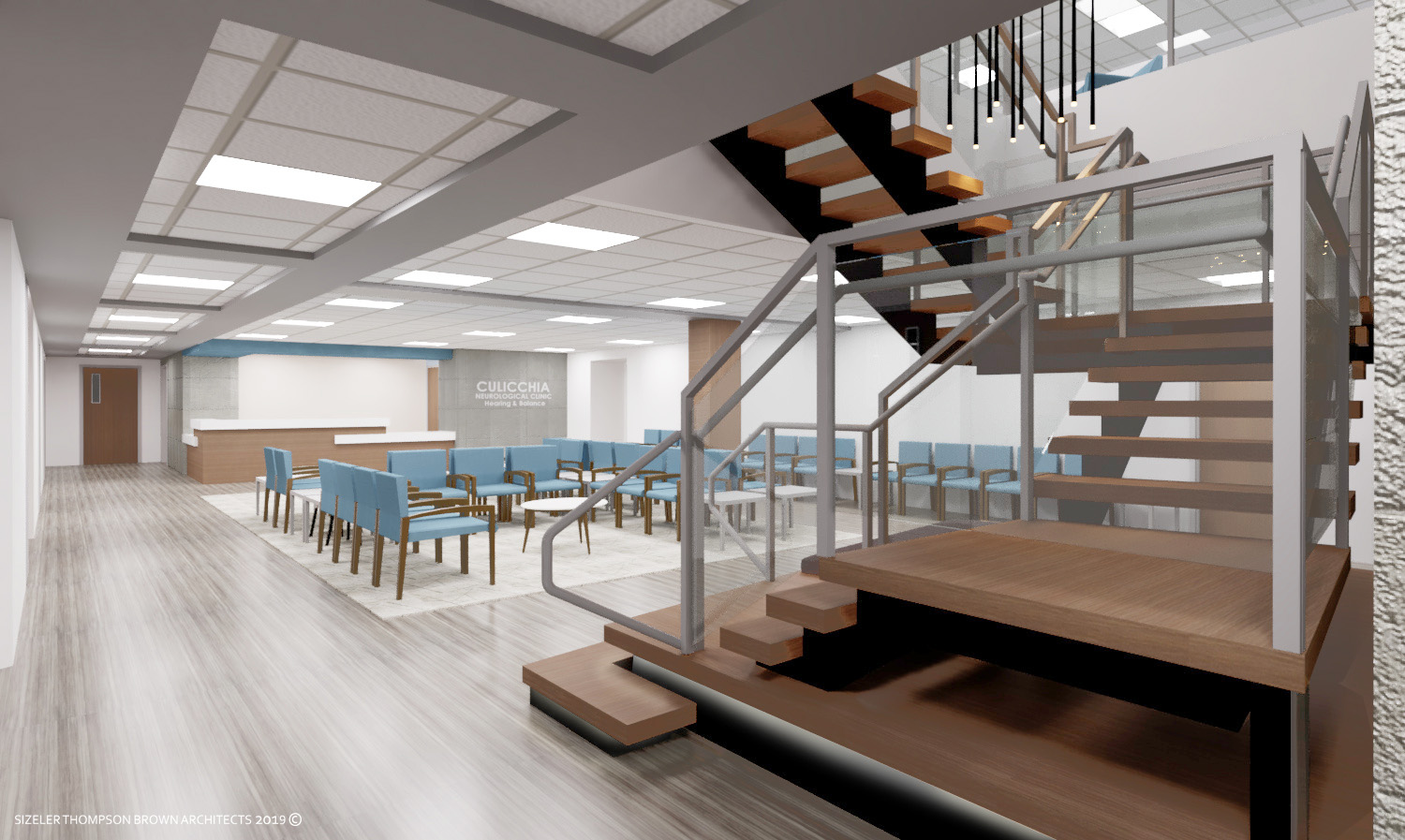 The institute is partnering with the Culicchia Neurological Clinic, which has been part of West Jefferson for 60 years specializing in a wide array of disorders affecting the nervous system and spine. The LCMC Health Neuroscience Institute and the Culicchia Neurological Clinic will share a newly designed, state-of-the-art facility on the 6th and 7th floors of the South Tower. A staircase and elevator will connect the floors for ease of access for patients who will also benefit from an expanded waiting room and modern finishes creating a more comfortable experience for patients and their families.
As for specialized neurological care, Dr. John Heaton, President and Chief Medical Officer of LCMC Health, explains the Neuroscience Institute is one of only a few institutions locally to fully integrate multiple specialties to provide patients a comprehensive approach to neuroscience. "In one location, our collaborative effort now offers Neurology, Neurosurgery, Neurointerventional Radiology, Neurorehabilitation, Neuro-Oncology, Neuro-Otology, Neurocritical Care, Stroke Care, Spine Care and more. We believe this collaborative project is a great example of our mission at LCMC Health: to provide care beyond extraordinary."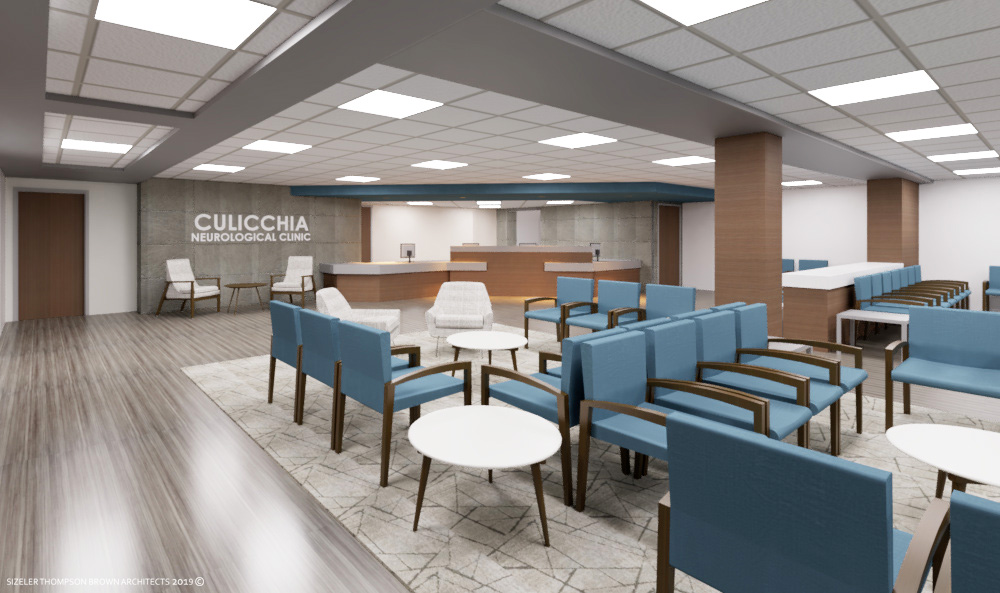 The Neuroscience Institute is only one addition to the Westbank hospital over the past several months. In partnership with LCMC Health, $90 million in renovations and expansion is occurring at the medical center, including the completion of a new Outpatient Surgery Center, Physician Clinics entry, Endoscopy department, Emergency department, and currently work is underway on a new main hospital entrance.
The LCMC Health Neuroscience Institute is located at 1111 Medical Center Blvd., and for more information, patients can call 504-349-1890 or visit neuro.lcmchealth.org.
Established in 2009, LCMC Health is a Louisiana-based, not-for-profit hospital system serving the healthcare needs of the Gulf Coast region. LCMC Health currently manages Children's Hospital, Touro, New Orleans East Hospital, University Medical Center New Orleans, West Jefferson Medical Center, and East Jefferson General Hospital.