Strokes, heart attacks haven't gone away since COVID-19; neither should you
NEW ORLEANS -- As we enter the month of May and into our eighth week under stay home restrictions, emergency teams across LCMC Health want to raise awareness for the importance of timely treatment for patients having a stroke or heart attack.
May is Stroke Awareness Month, and it's a good reminder to us all that the best thing you can do for yourself if you're having a stroke is to seek care and to do it fast, says Dr. Sheryl Martin-Schild, Medical Director of Neurology & Stroke for Touro Infirmary and New Orleans East Hospital.
We have treatments for stroke that reduce the chance of disability and dependency, but these treatments are time-sensitive and become less effective with each minute of delay, says Dr. Sheryl Martin-Schild.
Time is the most important thing when it comes to stroke recovery. Immediate treatment may minimize the long-term effects of a stroke and even prevent death.
Each year in the United States, there are more than 800,000 strokes. Stroke is a leading cause of death in the country and causes more serious long-term disabilities than any other disease.
Strokes have not gone away during the coronavirus pandemic, yet we're seeing a sharp decline in patients visiting the hospital to receive care due to worries and fears created by the COVID-19 pandemic rather than fewer of these events occurring.
Know the signs.
Use the letters in "F.A.S.T." to spot stroke signs and know when to call 9-1-1.
Face Drooping
Does one side of the face droop or is it numb? Ask the person to smile. Is the person's smile uneven or lopsided?
Arm Weakness
Is one arm weak or numb? Ask the person to raise both arms. Does one arm drift downward?
Speech
Is speech slurred? Is the person unable to speak or hard to understand? Ask the person to repeat a simple sentence.
Time to Call 9-1-1
If the person shows any of these symptoms, even if the symptoms go away, call 9-1-1 and get them to the hospital immediately.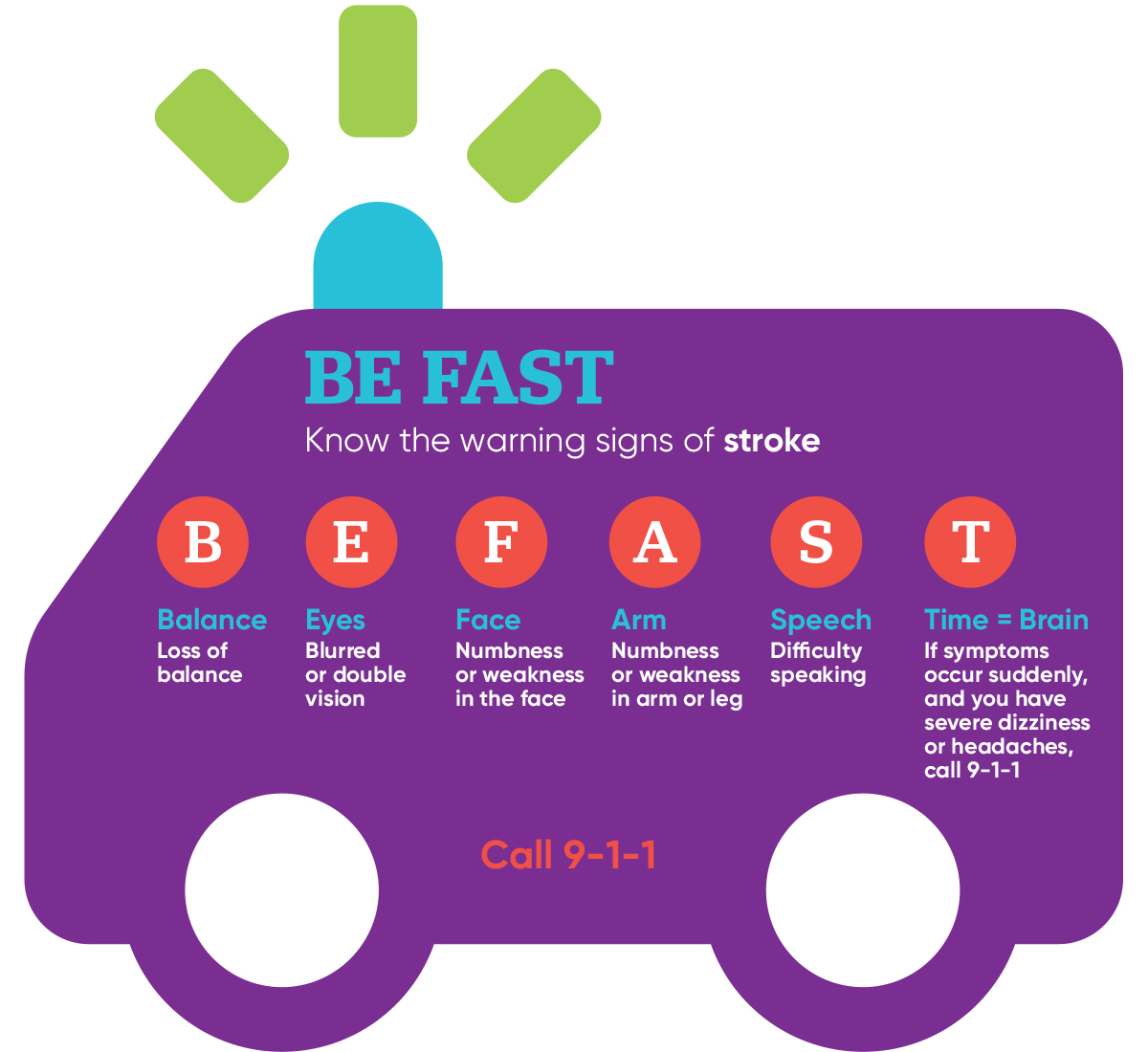 What we're doing to keep you safe in the ER:
At LCMC Health, we're committed to giving you that little something extra. In that regard, we want you to know that we're doing that little bit extra to ensure our hospitals are safe places should you need emergency care.
In addition to active visitor restrictions, social distancing, masking, and temperature checks are performed for all patients, visitors, and staff across the LCMC Health System.
In conjunction with our standard cleaning and sanitation processes, we're increasing our efforts on high touchpoints and common areas.
All providers and employees are subjected to daily temperature checks and adhere to our universal masking and strict hand hygiene guidelines. Any healthcare worker who comes near patients has appropriate personal protective equipment and follows guidelines for usage and disposal to ensure patient safety.
Any patients with infectious diseases, including COVID-19, remain in isolated units in a separate area of our hospitals to prevent the spread of infection.
We have active visitor restrictions in place for our Adult and Pediatric services. Read more about our current visitor restrictions here.
Dr. Martin-Schild's advice is direct, "Do not compromise your forever function due to fears of being in the hospital. Our emergency services are prepared to respond to your call and our hospitals are prepared to rapidly provide the care you need. Every minute matters."
Click here to learn more about the safety measures in place at LCMC Health's facilities and clinics, including emergency rooms.