DIY Trail Mix: Easy and healthy at-home school snack
NEW ORLEANS -- With back-to-school plans still being ironed out, one thing is for certain: kids will always need snacks.
Here's an easy, simple, impossible to mess up a recipe that can also be a mid-afternoon activity for children and teens (and adults - let's be real.)
Note: This recipe doubles as an easy math lesson. The quantities below make enough for 2-ish people (depends on how hungry you are), but can easily be multiplied to feed more.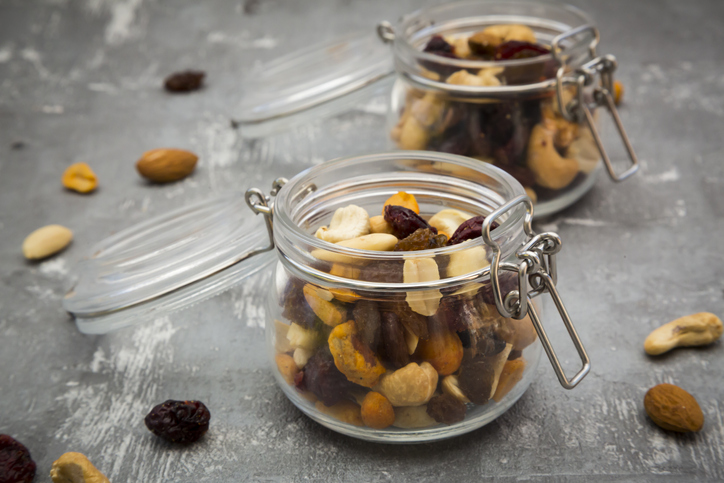 Do-It-Yourself Trail Mix
Ingredients
1 cup wheat cereal
1/4 cup dried fruit: raisins, blueberries, cranberries, chopped apricots, plums, or peaches, or a mixture
1/4 cup cashews (1 ounce)
Directions
Mix ingredients, split into 2 servings, and store in sandwich-sized plastic bags.
Serves 2
Each serving contains about 192 calories, 5 g protein, 9 g fat, 28 g carbohydrates, 3 g fiber, and 115 mg sodium.
Lagniappe:
If cashews or dried fruit aren't really your thing, that's MORE than okay. Substitute cashews with almonds or peanuts. Swap dried fruit for pumpkin seeds or carob chips. Use pretzels or banana chips instead of wheat cereal.
Pro tip: Have a little bit of a lot of small snacks? Place them in bowls and let your little ones scoop them into their own custom trail mix. (It will feel so fancy!)
MORE Back-to-School Resources:
COVID-19 Return to School Support
Customized Support for your School
School-based Virtual Care from Children's Hospital New Orleans