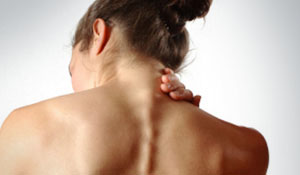 When you need to visit a caring and experienced spine center, Covington, LA and surrounding area residents do not have to look any farther than Lakeview Hospital . At our spine center in Covington, LA, we offer comprehensive preventative, surgical, and rehabilitative care, and our staff is always ready to discuss your medical concerns and offer solutions.
Lower back and neck pain have become two of the major health problems of the modern era. However, there are ways to alleviate chronic discomfort. At our spine center, Mandeville, LA and St. Tammany Parish patients can see trained specialists that will diagnose the source of your symptoms and discuss the treatment options available to you. From minimally invasive procedures to intensive surgery to physical therapy, we offer the full spectrum of options to our patients. Our licensed physical therapists can develop a personalized strategy for rehabilitation and we are dedicated to helping our patients overcome all the obstacles they may face.
Lakeview Hospital is the spine center Covington, LA, residents trust. If you live in Mandeville, Madisonville, Abita Springs, Franklinton, Bogalusa, Slidell, or Hammond, we invite you to visit our state-of-the-art facility to meet with our caring staff. Contact our office today to schedule a consultation.