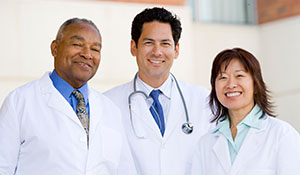 Lakeview Hospital has been proudly providing inpatient and outpatient healthcare services since 1977. We understand that there's no such thing as a routine surgery and that patients and their families are concerned about surgical care. We work closely with patients, families, and doctors to be sure that every question is answered, and every concern addressed, including advice on how to prepare for your surgery, what to expect during your treatment, and the best ways to make a fast, full recovery.
Pre-operative information
Before you are admitted to the hospital, our surgeons and staff will provide all of the necessary information regarding your procedure and recovery. For better patient care, our team works together to answer all of your questions and to address any concerns you and your family may have. It is our hope that with our pre-admission testing information and a comprehensive pre-operative process, every patient will be thoroughly prepared for the psychological and physical effects of their surgery.
Minimally invasive surgery
The development of minimally invasive surgery has changed the way people think about surgery, and we are proud to offer the most innovative surgical techniques that will give our doctors greater control and will help our patients get back to their lives sooner. The process varies depending on the procedure, but minimally invasive surgery reduces the amount of damage to human tissue compared to conventional surgery. In most cases, only small incisions are made. The incisions only need to be large enough for thin tubes, called trocars, to be inserted. To create more space between the skin and the internal organs, the surgeon may inflate the area with carbon dioxide. Next, miniature cameras, possibly laparoscope or endoscope, and tiny fiber-optic lights are placed through one of the trocars. These tools help the surgeons view enhanced and enlarged images and videos on monitors in the operating room, giving them the ability to see the surgical procedure better than before. The surgical team inserts the appropriate specialized instrument into other trocars to complete the procedure.
The amount and size of incisions depend on the type of procedure. Minimally invasive hemorrhoid procedures, for example, do not require any incisions. A minimally invasive colon surgery, on the other hand, may require larger than average incisions. There are several procedures that can be completed through only one incision. Many of our surgeons recommend minimally invasive procedures because studies have found them to be a precise, safe, and less invasive method. Smaller incisions mean less scarring, lower risks of infection, less pain, reduced blood loss, shorter hospital stays, and quicker recovery times.
Inpatient and outpatient procedures
At Lakeview Hospital , patients who need to stay in the hospital for more than a day after surgery receive inpatient care, and patients who stay in the hospital for less than a day after their surgery receive outpatient care. Depending on the surgery, patients stay in our Ambulatory Care Unit or one of our other post-op or rehab units. Both inpatient and outpatient procedures include active patient recovery monitoring immediately following a procedure. Lakeview Hospital is equipped to perform surgeries such as:
List of procedures
Orthopedics
Total Joint Program: Total knee/hip replacement surgery with comprehensive pre/post op program
Computer Assisted Surgery and Custom Cutting Block Technology: State-of-the-art systems used to customize complex orthopedic surgeries to each patient
Neurosurgery
Cranial Surgery and VP Shunts
PLIF/ALIF/XLIF Posterior or Anterior Lumbar Interbody Fusion/Extreme Lateral Interbody Fusion: New spinal fusion techniques used for spinal disorders or fractures that are less invasive than traditional methods
Implantation of Deep Brain Stimulators, Intrathecal Pain Pumps, and Neuro Stimulators
Laminectomy
Kyphoplasty
Shunts
Cardiovascular/Thoracic
Coronary Artery Bypass Grafts with or without Ablation
Valve Replacements
AAA Abdominal Aortic Aneurysm: Including endovascular aneurysm/aortic repair, which is less invasive
Vascular
Fem-Pop: Femoropopliteal bypass surgery
Ophthalmology
Cornea Transplant
IOC Intraocular Cataract
Telescopic Implant
ENT/Head and neck
Balloon Sinuplasty: Minimally invasive procedure to treat chronic sinusitis
Stealth Guided FESS Procedure - Functional Endoscopic Sinus Surgery: FESS procedures that are performed in conjunction with navigation are highly effective treatment strategies for complicated acute sinusitis and chronic sinusitis
CATH lab procedures/Heart center
Emergency Department Hypothermia Protocol: Procedure that ices the heart muscle during an acute heart attack to reduce or prevent further damage to the tissue while the patient is being treated
EP - Electrophysiology: Ablation procedures including PVI for the treatment of atrial fibrillation, VT, and SVT
Carotid Stenting
Radial Access: Allows access to the heart via the wrist instead of the traditional groin, which involves less risk and quicker recovery
Angel Med Device Implants: Implanted device that notifies the patient immediately of acute changes in cardiac function
FFR-Fractional Flow Reserves Study
ICD Implants: Implantable cardioverter defibrillator
PFO - Patient Foramen Ovale
ASD Atrial Septal Defects: percutaneous closure
Pain management
Epidural Steroid Injections
Rhizotomy: X-ray guided needle electrode is heated to deaden the nerves that carry pain signals to the brain
MILD procedure - Minimally Invasive Lumbar Decompression: A treatment option to reduce pain and improve mobility in lumbar spinal stenosis patients
Gynecology/Urology
Laparoscopic Hysterectomy
Endometrial Thermal Ablation
Urinary Incontinence Surgery
In our multi-specialty facility, we strive for the highest level of patient care, convenience, and privacy, making you feel as comfortable as possible going into a surgery as well as during the duration of your recovery. The surgeons and staff at Lakeview Hospital are ready to answer your questions about these surgical procedures as well as our pediatric surgery and robotic surgery capabilities.
What is enhanced surgical recovery?
Enhanced Surgical Recovery - also known as ESR - is a proven, research-based partnership in which you have the ability to take a more active role with your clinical care team and help improve your own patient experience and surgical outcomes.
Benefits of ESR
Eat sooner after surgery
Shorten hospital stay
Reduction of nausea
Faster recovery
Appropriate management of pain
Partnering with patients to improve outcomes
What do you need to do?
Before your surgery
Understand pain management and mobility by discussing it thoroughly with your clinical care team
Set realistic goals with your clinical care team
Drink water as you would normally
After your surgery
Move, stand and walk around as much as possible after your surgery
Communicate your level of pain to the clinical care team on a regular basis
Revisit your goals with the clinical care team to ensure surgical recovery success