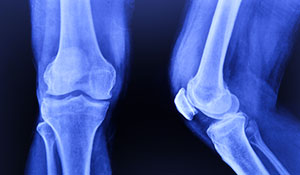 The orthopedic doctors at Lakeview Hospital provide quality orthopedic care to residents of Covington, LA and surrounding areas. We focus on bone and joint care for patients at all stages of life. Our professional therapy services address a wide range of medical conditions related to muscles, ligaments, and the skeletal system.
Hip and Knee Health Risk Assessment
Orthopedic care options for many parts of the body
We work to alleviate chronic pain and aches in many parts of the body, including the shoulders, back, feet, ankles, and hips. Commonly treated concerns include lower back pain and neck pain. Our talented staff works to pinpoint the source of discomfort and treat the underlying issues using the best approach on a case-by-case basis.
We also address sports injuries, as well as bone and joint issues resulting from accidents or health conditions. Your orthopedic care options include pediatric care, sports medicine, surgical and nonsurgical procedures, and joint replacement.
Treatment options available at our facility
The skilled doctors and surgeons at Lakeview Hospital offer many different treatments designed to repair damage and promote healing. Spine issues can be corrected via surgical or nonsurgical care. When needed, a combination of surgery and physical therapy can be used. Surgical options can also address problems in the hands, feet, knees, hips, and other regions. We conduct specialized procedures including total joint replacements and arthroscopic shoulder surgeries, among others.
From preventative treatment to specialized rehabilitation, we are here to help. For children, we diagnose and correct scoliosis, and we treat everything from broken bones to complex musculoskeletal disorders. Our goal is to help restore health in our patients while promoting full healing and short recovery times, enabling a return to normal activities as quickly as is practical.
Quality care at Lakeview Hospital
Our medical center has a reputation for quality care and award-winning service. We are recognized for excellence and performance, having won numerous awards. Our latest accolades show achievements in a variety of areas, including consistency in following treatment guidelines, performance in procedures, and excellence in care. All of this translates to a better experience for you, the patient, including improved quality of care and outcomes.
Our medical professionals are credentialed and participate in ongoing education to keep up-to-date on the latest breakthroughs. As a full-service facility, we have the right tools and equipment in house to make accurate diagnoses. Our bone and joint care doctors are well-versed in the most effective orthopedic therapies and procedures.
There's no need to continue suffering with pain. Whether it's a chronic condition or the result of a recent mishap, contact Lakeview Hospital to make your appointment. We will give you the attention and care you expect from orthopedic professionals.