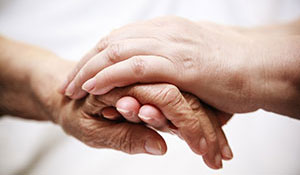 Lakeview Regional Behavioral Health is the only inpatient behavioral health facility in the Southeast Region with all rooms being private with the newest behavioral health beds.
Our Behavioral Health program is an intensive, inpatient psychiatric program for short-term care. The new 24-bed unit, with all private rooms, provides a dedicated setting for individuals 55 years and older who are experiencing emotional or behavioral problems. Psychiatrists, physicians, nurses, social workers, and other healthcare professionals develop an individualized plan of care. Treatment options assist individuals in dealing with grief, physical disabilities, emotional problems, or later-life issues that interfere with daily functioning and family relations. Treatment plans, which are monitored closely and updated when necessary, may include counseling, group therapy, coordinated activities and rehabilitative care. Our professional healthcare team is committed to returning patients to their maximum mental and emotional function, while optimizing independence and quality of life, and provide assistance with discharge planning.
Lakeview Regional Behavioral Health is accredited by both The Joint Commission and the Department of Health & Hospitals.
Admission Criteria
Any physician, mental health profession, family member or concerned individual may make referrals to Lakeview Hospital . Call (985) 867-3930 to learn more about the inpatient psychiatric program. All calls are kept confidential.