Is it time to check your prostate?
Category: Living Well
Posted On:
Written By:

Scott Delacroix, MD
The Centers for Disease Control and Prevention states that prostate cancer is the most common cancer among men in the United States and is the leading cause of death of men of all races. In Louisiana alone, 3,526 cases of prostate cancer were reported in 2016.
What is prostate cancer?
The prostate is a gland in men and surrounds the upper part of the urethra. As you age the cells of your prostate may change to form tumors or other growths. Not all growths in the prostate are cancerous, but such growths can cause urination trouble. This non-cancerous growth is called benign prostatic hyperplasia or BPH.
There may or may not be symptoms and only some tumors may be felt on physical exam.
Although many/most men with prostate cancer have NO symptoms, some patients may experience:
Frequent, urgent urination
Difficulty holding back urination
Difficulty in having an erection
Pressure or pain in the rectum
Pain in the lower back, hips, pelvis, or thighs
Prostate cancer screening and diagnosis
To determine if you have prostate cancer, you should talk to your healthcare provider about the risks and benefits of a simple blood test (PSA) and digital rectal exam. A high or rising level of PSA may mean an increased risk for cancer. It is best to talk with your healthcare provider about prostate screenings. Screenings are most commonly offered to healthy men beginning at the age of 50 (or sometimes earlier if risk factors for prostate cancer).
Speak with your healthcare provider about:
Personal risk for prostate cancer based on your age, race, family history
Family history of other cancers including breast cancer in your female relatives.
What screening test results can and can't tell you
Medications that can decrease the risk of benign growth of the prostate as well as decrease your risk of being diagnosed/developing prostate cancer
Next steps following tests showing you might have prostate cancer
Your choices of treatment
If you are diagnosed with prostate cancer know that you are not alone. Such a diagnosis can affect a man in many ways, and it is normal to be scared, angry, or experience some form of depression. It is important to talk about your diagnosis with those close around you to help you and your loved ones cope with the diagnosis. Being honest with your healthcare provider will assist them in discovering your cancer and finding a treatment plan best suited for you faster. Understand that many men have cancer that can be safely watched with active surveillance, while other prostate cancers may require surgery or radiation therapy. Your healthcare provider wants to help you and building a partnership with them can assist you in talking about things you may not be comfortable with talking about such as changes in sexual function. Sexual changes are common, and your healthcare provider can help ease any fears you may have and discover ways to minimize these changes after your treatment.
Do not be afraid to ask for help. Schedule a prostate cancer screening today with our Cancer Center Nurse Navigator by calling 504-702-3311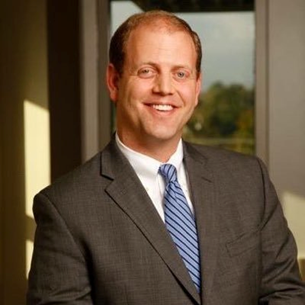 Scott Delacroix, MD is a urologist at University Medical Center New Orleans. He serves as director of Urologic Oncology and an Associate Professor of Urology at LSU Health New Orleans School of Medicine.