Healthcare workers: Commit to caring for yourself as you care for others
While you were ringing in 2020, you probably never expected what was to come in the following months. It's been a hard year for all of us, dealing with the COVID-19 outbreak—nurses, doctors, and other healthcare workers have faced many new challenges.
As part of the healthcare workforce, you don't have the option to work from home. Your job is to make sure others get well or stay well. During the pandemic, healthcare workers have soldiered on—putting themselves at high risk to care for the community.
"Every day, we make the health of others our priority," said Jay Kaplan, MD, LCMC Health Medical Director of Care Transformation and Emergency Room Physician at University Medical Center New Orleans. "I want each and every healthcare worker to remember how valued and meaningful your work is. As this difficult year winds to a close, I encourage you to check in on your physical and mental health, and commit to caring for yourself as you care for others."

Every day, I deal with …
Working in the healthcare field during this time, you may find you struggle with:
Being cut off from the community because of your job
Depression, anxiety or difficulty sleeping
Difficulty keeping up with new or changing policies and guidelines
Fear of getting sick
Fear of infecting a family member or loved one
Feeling burned out
Working long hours when other colleagues become sick or quarantined
3 tips for staying mentally strong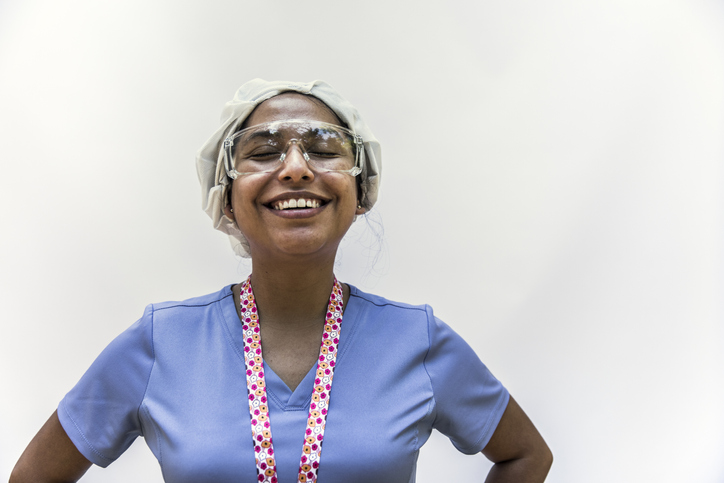 You likely encountered nothing in your training, textbooks or lectures that explained step-by-step how to cope during a global pandemic. Fortunately, these tips are a great start to improve your mental health and help you find comfort during this time:
1. Meet your basic needs.
This sounds simple, but when was the last time you got a full eight hours of sleep or prepared three nourishing meals for yourself in a single day? Maybe it's been a while. When life gets busy and tough, we often compromise on the basic necessities that keep us healthy and well.
"If we want to take care of our emotions, we must also take care of our bodies," Dr. Kaplan said. "They are intimately connected. Get plenty of rest, exercise, and eat well."
2. Have an attitude of gratitude.
If your day gives you 100 reasons to be ungrateful, find 100 more things to be thankful for. Discover happiness in the little everyday joys—like a good cup of coffee or that you have a job in a field that you love, especially when so many people have lost their livelihood due to the pandemic. Gratitude can help lessen depression and anxiety.
Read more: How to manage holiday blues with gratitude
3. Connect with your coworkers.
Nobody understands what happens at work quite like your work family. Stay connected to this invaluable support system by talking to each other, sharing your frustrations, and keeping conversations as optimistic as possible.
When to turn for help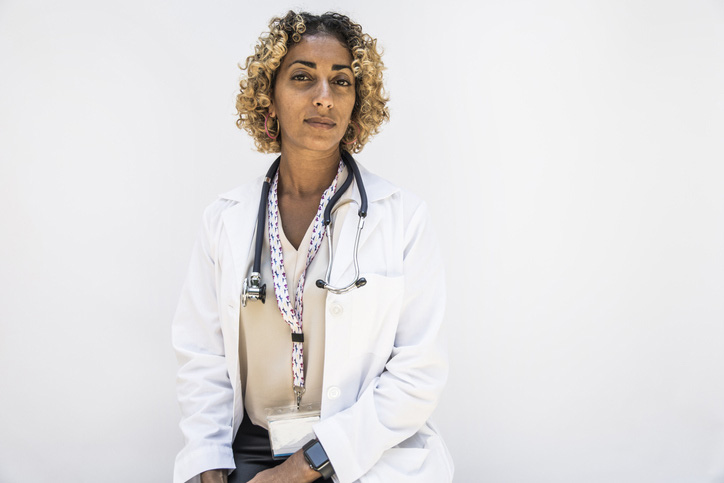 If you have symptoms of depression or stress disorder that are only getting worse, it may be time to seek help. These symptoms included prolonged sadness, feeling hopeless, difficulty sleeping, and flashbacks or nightmares.
Whatever you do, don't feel like you have to handle mental health issues on your own. The phrase "grin and bear it" does not apply here.
"If you are feeling stressed, you're normal," Dr. Kaplan said. "Don't keep it inside. It's OK to not have it all together. If you ever need to just go into an empty room somewhere and cry, just let the folks you work with know you need a minute to yourself so they don't worry about you."
Ask a trusted supervisor about the mental health resources available to employees at LCMC Health. Many of our hospitals have an employee assistance program and virtual psychological first-aid.
New Orleans East Hospital Employee Wellness Fund
Touro Foundation COVID-19 Fund
University Medical Center COVID-19 Fund