What to expect when you get the COVID vaccine and after
Now that the Food and Drug Administration (FDA) has approved emergency use authorization for a COVID-19 vaccine, we know you have questions.
You want to understand how well it works, how safe the vaccine is, and information on potential side effects.
We caught up with Dr. John Heaton, President and Chief Medical Officer of LCMC Health, for a Q&A about the Pfizer-BioNTech COVID-19 vaccine currently being distributed in the U.S.
A COVID vaccine is our best defense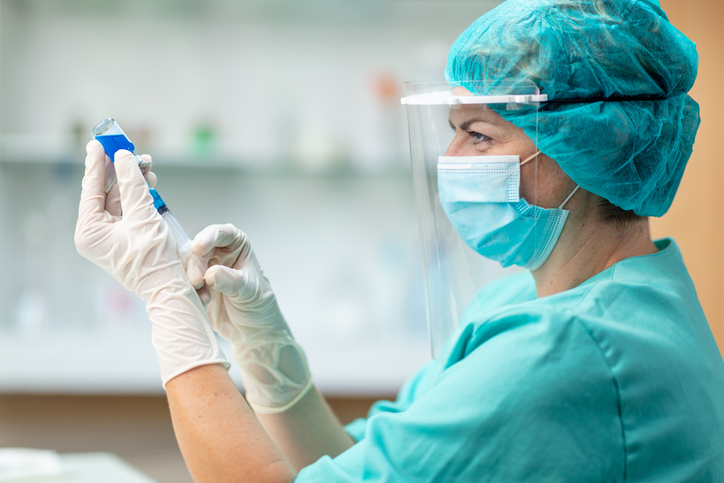 Q: What should we know about this vaccine?
A: There is sufficient data to see that the Pfizer vaccine is highly effective in protecting individuals from getting infected with COVID-19.
We will be facing an unprecedented challenge over the next few months as a state and a country. There are surges of COVID-19 occurring across the land, and the cool winter weather unfortunately won't help.
Throughout the coronavirus pandemic, healthcare workers have gone above and beyond to protect our community, and no team wants these heroes on the sidelines. The vaccine is a big step in keeping everyone in the game, for our patients, our coworkers, and our community.
Safety is our top priority
Q: Are you concerned about how fast this vaccine was developed?
A: Actually, I view this as the most impressive scientific and operational achievement of my long career. All indications and studies are that the vaccine is 95% effective and very safe during the immediate period after administration, where most reactions to vaccines occur. That's remarkable. The fact that it is being released under an emergency use authorization is a testament that we are facing an emergency.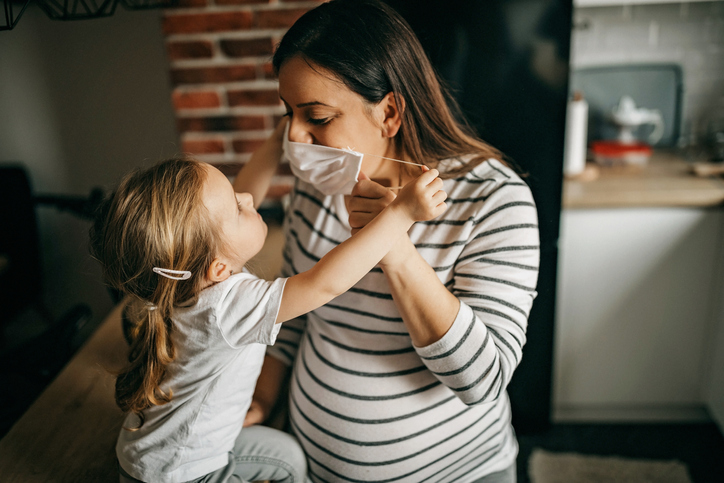 Q: What if a person is pregnant, planning to become pregnant, or breastfeeding?
A: The Society for Maternal-Fetal Medicine and the American College of Obstetrics advises currently pregnant women to consult with their obstetrician or MFM on the advisability of taking the vaccine. For lactating mothers or women who might become pregnant, there is no data to suggest that withholding the vaccine is warranted at this time. In the end, this should be a conversation between women and their OB/GYN providers.
RELATED: Pregnancy, COVID-19, and the Holidays: Here's what you should know.
What to expect when receiving the vaccine and after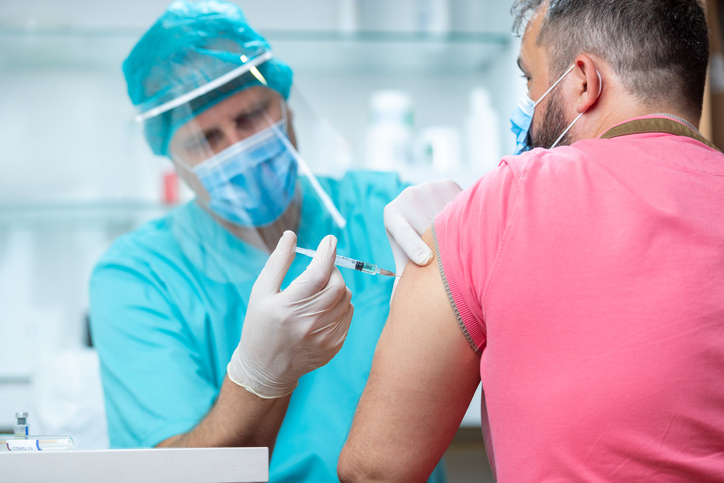 Q: What can I expect when I arrive to get the vaccine and after?
A: First there is an initiator dose. It's another vaccine injected into the muscle, just like a flu shot. It does not confer reliable immunity by itself.
After three weeks, a second booster dose will be given. The vaccine causes your cells to temporarily produce a protein that is part of a coronavirus protein. Unlike some vaccines of the past, it does not contain any live or attenuated virus and cannot cause COVID.
What it will do is cause your immune system to mount a defense against a key part of the coronavirus that allows it to invade cells. About a quarter of people report a sore arm or low-grade fever or headache for a day or two, most often after the second injection.
While most of us don't remember childhood vaccines or haven't had some of the tropical vaccines that the US Army doles out, these symptoms are nature's way of telling us that your immune system is doing its job.
Q: Dr. Heaton, will you be taking the vaccine?
A: Absolutely. As soon as allocations are available. I don't want to get COVID. I don't want to expose my family to COVID, and of course, I don't want to give COVID to our essential healthcare workers who have been fighting for us since March.
Vaccination and our community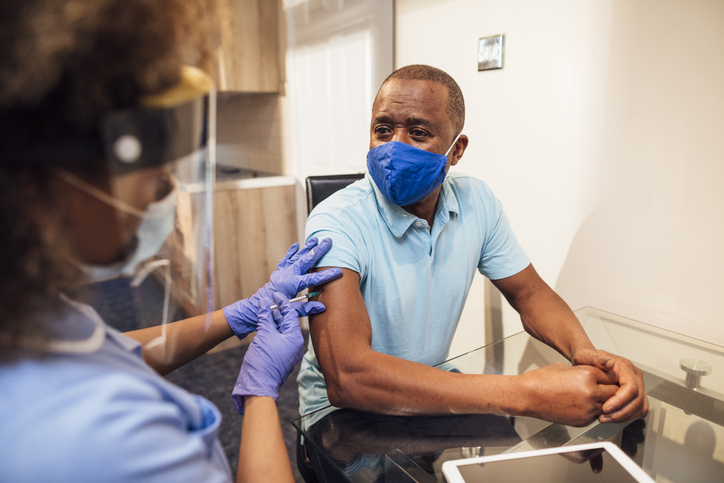 Q: Who will receive the vaccine?
A: The initial supply of the COVID-19 vaccine will be limited. Based on state and federal guidelines, LCMC Health plans to prioritize staff in areas with the highest risk of exposure. We will be working closely with the Louisiana Department of Health on supply and, as more doses become available, our goal is to offer the vaccine to all staff.
Q: Should I be vaccinated if I've already had COVID-19?
A: Yes. Although you may have a period of immunity after having COVID-19, a vaccine may offer more protection.
Q: If I get vaccinated, do I still need to wear a mask and social distance?
A: Yes. We will still be following all safety recommendations such as masking and social distancing until there is a high enough vaccination rate that ensures we are closer to herd immunity and our policy changes.
Visit lcmchealth.org/coronavirus for the latest information regarding COVID-19 and vaccination for LCMC Health and its member hospitals.