Can I get COVID-19 more than once? Am I immune if I already had it?
Now that the COVID-19 vaccine is widely available across Louisiana and the U.S., immunity from the deadly disease is on everyone's mind. So are these burning questions:
Am I immune if I already had COVID-19?
You may be wondering if it's possible you could already be immune if you had COVID-19 during one of the earlier waves. Isn't that how herd immunity works?
Not really, said Jeffrey Elder, MD, Medical Director for Emergency Management at LCMC Health.
Worse, you could be putting yourself at risk of getting sick again if you don't get vaccinated, wear a mask, and continue to socially distance yourself when indoors and around people you don't live with.
"There is some immunity that lasts after the initial infection, but we really don't know how long it lasts or how strong that immunity is," said Dr. Elder.
Getting the vaccine, even if you've already had COVID-19, will offer additional protection.
Can I get COVID-19 twice?
According to the Centers for Disease Control (CDC), reinfections - or getting COVID-19 again - is possible. Based on what we know from similar viruses, some reinfections are expected.
"There have been some case reports of repeated COVID-19 infections, although we don't yet have a whole lot of data on this," Dr. Elder said.
Additionally, the Delta variant causes more infections and spreads faster than earlier forms of the virus that causes COVID-19. It might cause more severe illness than previous strains in unvaccinated people.
Vaccines continue to be highly effective at preventing hospitalization and death, including against this variant.
Fully vaccinated people with breakthrough infections from this variant appear to be infectious for a shorter period.
Get vaccinated and wear masks indoors in public spaces to reduce the spread of this variant.
RELATED: What's the deal with Delta? Your FAQs answered.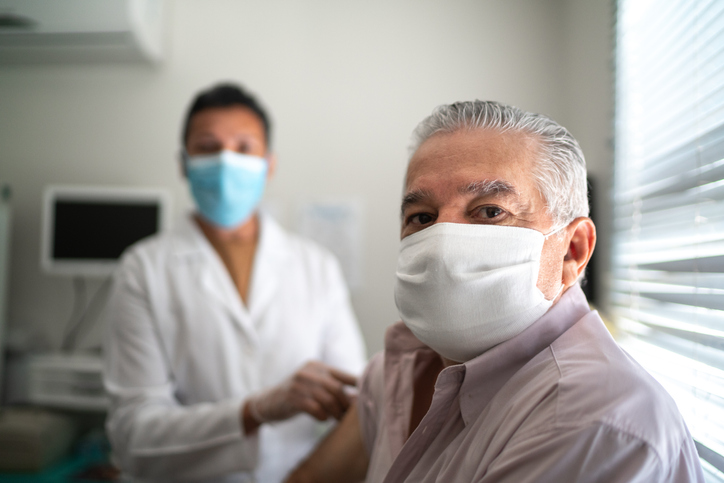 Can I get COVID-19 after vaccination?
No vaccine is 100% effective at preventing infection. The three vaccines that have been submitted to FDA for emergency use authorization have been reported to be over 90% effective for those who received all recommended doses and have not been previously infected.
Getting the vaccine will lower your risk of getting the infection and will also lower your risk of severe disease if you are infected. A goal of a COVID-19 vaccine is also to make it less likely that COVID- 19 can spread to others.
How long will immunity last after I get vaccinated? Will I need to be vaccinated every year?
The length of immunity following vaccination is not yet known for COVID-19. Given the novel nature of this virus and vaccine development, long-term data is not yet available to guide future vaccine protocols.
"The vaccine is very effective, but it's not a silver bullet," Dr. Elder said. "While it appears to prevent disease, we don't yet know if people who have been vaccinated can still transmit disease. We'll still need to wear masks and practice social distancing for a while after being vaccinated."
We don't yet know if the immunity the vaccines provide will be permanent, need occasional booster shots, or will be an annual thing like the flu shot. In any case, it will be at least six months before a large number of people are vaccinated.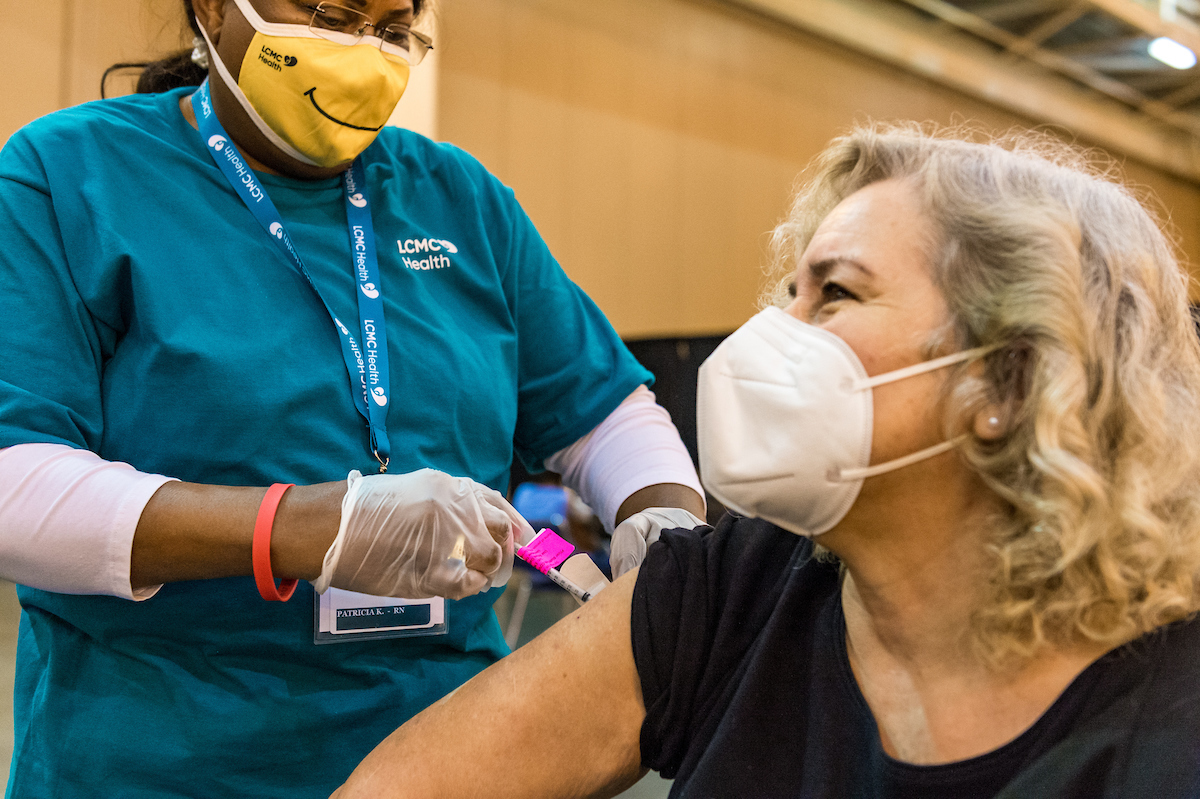 Where can I get the vaccine?
The vaccine is available at over 1,400 providers across Louisiana, including LCMC Health and its six-member hospitals.
Vaccine providers include national and independent pharmacies, public health providers, clinics and physician offices, hospitals, and others.
For vaccine information or to schedule an appointment with a provider in Louisiana, call 855-453-0774 (statewide number) or call the LCMC Health vaccine hotline at 504-290-5200.