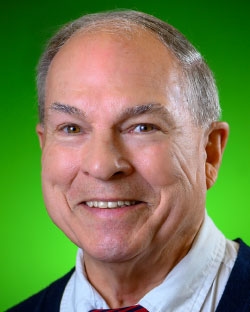 About Dr. Van Meter
I specialize in Hyperbaric Medicine and Wound Care. I became a provider because I enjoy the honor of taking care of patients.
My patients can count on me to provide extraordinary care because I have kept up active practice for over 49 years and am currently Board Certified in Emergency Medicine, Medical Toxicologyy, Pediatric Emergency Medicine, and Hyperbaric Medicine.
My Little Something Extra: In my spare time I enjoy ship's carpentry and writing poetry.
Affiliations
Touro,
University Medical Center New Orleans,
West Jefferson Medical Center,
Tulane Medical Center
Education and Experience
Medical School
George Washington University Washington, DC
1973
Residency
LSU School of Medicine New Orleans, LA
1974
Board Certification
American Board of Emergency Medicine
American Board Emergency Medicine