The Louisiana man's guide to yearly wellness
June is Men's Health Month! At LCMC Health, we're celebrating by sharing information about important men's health matters, including reasons why men should take primary and preventive care seriously.
Hey man, when was the last time you went to the doc?
No, we're not talking about the time you went to the ER for that softball league injury, or when you caught the flu back in 2016.
When was the last time you visited your healthcare provider when you weren't sick, just to check in?
If you're a man, chances are it's been too long since your last annual wellness exam. Men are more likely to ignore their symptoms and avoid going to the doctor, which could explain why women tend to live up to 5 years longer on average, and why men are more likely to suffer from chronic conditions, heart disease and cancer.
Caring for yourself doesn't have to be complicated
While the idea of "self-care" has been a popular topic in recent years, it can sometimes feel like men are left out of the conversation. But the truth is everyone can benefit from taking proactive, intentional steps to care for their health.
Lifestyle changes and healthy habits can go a long way towards improving wellness, reducing risk of chronic illness and disease, and even extending life expectancy. Some top tips for men include:
Eating a nutritious diet, with plenty of fresh fruits and vegetables, whole grains, low-fat diary, and lean proteins; while cutting back on sweets and snacks, sugary sodas, and processed foods
Getting enough physical activity (aim for at least 30 minutes of moderate exercise a day)
Using a condom or other protective measures during sexual activity to prevent STD's
Getting enough good quality sleep
Minimizing stress and practicing mindfulness
Wearing sunscreen and covering up when out in the sun
Limiting alcohol to no more than two drinks per day (and cutting out smoking entirely!)
Maintaining a healthy weight for you
Always wearing a seatbelt in the car
Spending quality time with friends and family
Along with these tips, we have one more important health and wellness-boosting tip for you.
Drumroll please…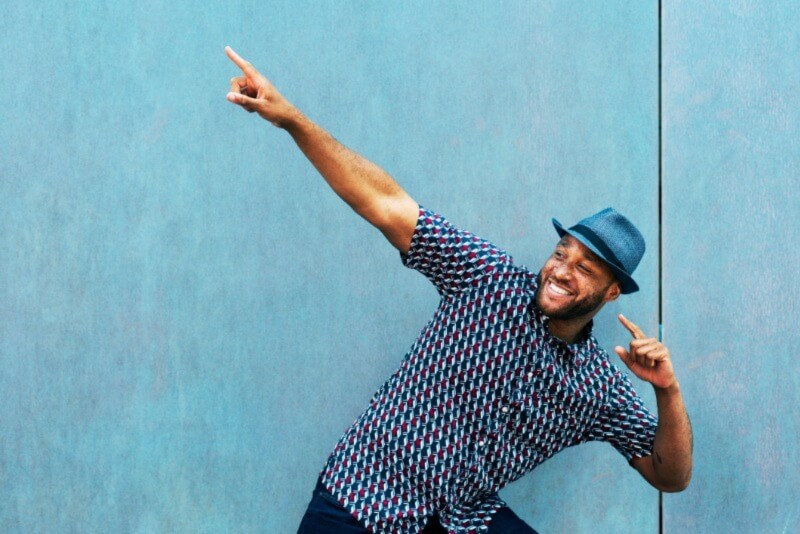 Men should see their doctor for a wellness exam every year
An annual wellness exam is an important part of taking charge of your health and wellness.
While it can seem counterintuitive to visit the doctor when you're not sick or injured, a wellness exam provides an opportunity to measure your baseline while catching any issues early—before they develop into major problems. It also gives you a chance to ask questions and talk to your doctor about whatever is on your mind.
Typically, an annual wellness exam consists of:
A physical examination
Measuring your height, weight, and blood pressure
Reviewing your personal and family health history
Updating your list of medications and other providers
Discussing any questions or problems you're having
Evaluation for signs of problems with memory or mental function
Depending on your age and health history, your doctor may also recommend different screening tests and vaccinations as part of your annual wellness visit. This might include things like:
Checking cholesterol levels
Running blood tests
Eye exams
Prostate exams
Testicular cancer screening
Colon cancer screening
5 reasons to keep your annual wellness exam
Still not convinced? Here are five more reasons why men should commit to keeping their annual wellness exam:
It's only once a year
We get it. Men shoulder a ton of responsibilities: for their families, their careers, and their communities. It can feel like going to the doctor is just another thing on the to-do list. The good news is that you only have to go once a year to establish a solid health baseline.
"Establishing that relationship with your Primary Care provider allows your doctor to really understand your full medical history, and to understand your needs as your body and health change," says Dr. Alan Halle, a Primary Care provider at West Jefferson Medical Center.
Pro-tip: Schedule your annual exam around your birthday so you don't forget. (Plus, self-care is a great birthday gift to yourself!)
You're not getting any younger
As you age, you may need new or different tests and screenings. Others may no longer be required. You may experience changes to your physical and mental health as you get older, which can be frustrating and can bring up new questions.
Dr. Andrew Siegel, a Primary Care provider with Touro, says he understands and helps with the unique changes aging patients face every day. "Bringing these things up early can help us treat them more effectively," Dr. Siegal says. "If you don't let us know, we aren't able to help."
What to mention: Let your doctor know if you're having problems with daily activities, such as pain in your joints, memory problems, urination, or difficulty seeing clearly.
Louisiana is a great place to live, but it's also a risk factor
We are proud of our Louisiana home! It's a beautiful, vibrant state with so much to offer. However, Louisiana also ranks 21% higher than the national average for obesity, and is almost 30% higher than the national average for adults diagnosed with diabetes.
Dr. Lionel Bourgeois, a Primary Care provider at University Medical Center, says both conditions can be managed effectively with some guidance and support from your doctor. An annual exam is the perfect opportunity to develop a management plan.
"Diabetes is an ongoing disease that can't be cured, but with the correct care, your doctor can help prevent the worst problems of the disease," says Dr. Bourgeois.
Managing medication: LCMC Health's Patient Portal lets you quickly and easily manage all your medications in one place as well as communicate with your providers. If you're an existing patient, it's simple to enroll: LCMC Health Patient Portal
Mental health symptoms are different for men
Mental health symptoms can look different for men than for women, and in some cases, it can be harder to recognize when men need help and support.
Adding on to this, many men feel pressure to be "tough" and "suck it up" even when they are struggling. Some see mental health challenges like depression or anxiety as a sign of weakness, rather than a treatable illness.
These factors can make it harder for men with depression and other mental health issues to get the care they need. Dr. Bertrand Tillery, a Primary Care provider at New Orleans East Hospital, said most men have difficulty talking about mental or emotional challenges.
"Many men have had trouble communicating what they're feeling and figuring out how to talk about it," Dr. Tillery said. "Your primary care doctor is used to dealing with these issues and can help you get the treatment you need. In some cases, you may be able to resolve your problems with therapy rather than medicine."
Signs to look for: For many men, depression can mean feeling angry and irritable versus sad and withdrawn. Check in with yourself regularly, and don't be afraid to seek support if you need it.
You could be leaving $$$ on the table
Did you know that annual wellness exams are covered by Medicare Part B?
The first year you have Medicare, you have access to a similar benefit, called the "Welcome to Medicare" preventive visit. Following this, you can schedule an annual wellness exam once a year, at no cost to you.
As long as your doctor accepts "assignment" (payment in full that comes directly from Medicare), there is no co-pay, and the usual deductible rules don't apply. That means for many people, it's totally free to take this important health step—so don't leave that Medicare money on the table!
Not sure about your benefits? Visit medicare.gov to learn more about getting the most from your Medicare coverage.
Ready to schedule your annual wellness exam?
Awesome, we're here to help. If you're a new patient, click here to find the doctor who's right for you.
If you're an existing patient, it's even easier: just login to the LCMC Health Patient Portal to schedule an appointment or give us a call today.
Need help identifying what care is right for you? Call our free LCMC Health Nurse Hotline to get started at 504.386.3174.