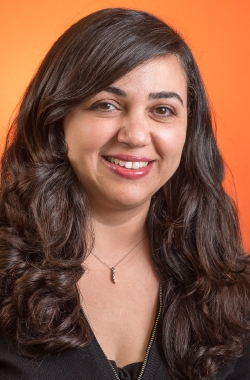 About Dr. Soliman
Dr. Amira Soliman is a pediatric cardiac intensivist. She attended medical school in Cairo (the real city that never sleeps) and graduated from Cairo University Medical School. She completed a pediatric residency in Egypt before moving to the U.S where she did a second pediatric residency at Children's Hospital of Michigan.
She then went on to complete a fellowship in pediatric cardiology at Benioff Children's Hospital, UCSF, followed by an advanced fellowship in pediatric cardiac intensive care at Lucile Packard Children's Hospital, Stanford University.
She joined Children's Hospital New Orleans in 2018 as a pediatric cardiac intensivist.
Her main interests are in medical education as well as international volunteerism.
Dr. Soliman chose to practice pediatric cardiac intensive care because as a physician she believes in Patch Adams' famous words "You treat a disease, you win, you lose. You treat a person, I guarantee you, you'll win, no matter what the outcome" and as a person she thrives on adrenaline!
Little Something Extra:
A fun fact, story or personal mantra that lets people show a little bit of their personality and style. Dr. Soliman is a serious coffee snob (you will never see her step foot in a Starbucks!). In her free time she travels the world with her feisty 4 year old partner in crime and is currently working hard on becoming quatro lingual.
 
Affiliations
Children's Hospital New Orleans
Education and Experience
Medical School
Cairo University, Faculty of Medicine

Cairo, Egypt2002
Residency
Children's Hospital of Michigan Detroit, MI
2013
Fellowship
Stanford University, Lucile Packard children's hospital Palo Alto, CA
2017