Comprehensive Lab Services for your Health & Well-being
Touro Laboratory Services is a full service reference laboratory that operates a convenient outpatient draw station located inside the hospital on the third floor. Our goal is to provide convenient, courteous, and reliable lab services for physicians and patients with prompt turn-around times.
We offer comprehensive clinical and anatomic pathology services. Testing services are provided 24 hours a day, seven days a week through inpatient, outpatient, and outreach services.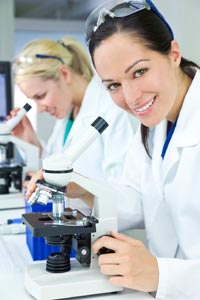 At our laboratory, patients have access to experienced and highly skilled technical and support personnel including certified medical technologists, cytotechnologists, histologists, phlebotomists, customer service personnel, transcriptionists, and administrative personnel. The Touro Laboratory is accredited by the College of American Pathologists, the American Associations of Blood Banks and the Joint Commission.
Touro laboratory services include:
Bacteriology: Bacteriology uses the latest techniques such as PCR to identify pathogens. Susceptibility testing is performed to determine appropriate treatment options.
Blood bank: The blood bank stores life-saving blood and performs testing to determine blood types and the presence of antibodies. Blood is also cross-matched to ensure donor and patient compatibility.
Clinical chemistry: Blood and body fluids are analyzed on our state-of-the-art automated chemistry line for components such as glucose or cholesterol to aid in the diagnosis and treatment of a patient's condition and to monitor individualized care.
Hematology: Includes evaluation of blood cells and ability of blood to clot.
Contact:
Phone: 504.897.8524
Fax: 504.897.8313
Hours: 8 am - 5 pm, Monday - Friday
For patients
Touro Laboratory Services is owned and operated by Touro Infirmary and shares the hospital's mission of providing the highest quality healthcare. Customer satisfaction is our top priority. All testing is performed by Touro Infirmary's certified and accredited laboratories. We accept most major insurances, including Medicare and Medicaid.
For physicians
Touro Laboratory Services is a full-service reference lab with outpatient draw stations at two convenient locations in New Orleans.
Many physicians refer their patients to Touro Laboratory Services because we:
Are conveniently located outpatient draw stations
Have most routine test results are available within 24 hours
Offer STAT testing
Provide prompt report delivery via printer or fax
Offer tests performed by Touro Infirmary's CLIA certified and CAP accredited laboratories, including chemistry, hematology, special chemistry, toxicology, serology, microbiology, flow cytometry, cytology, tissue pathology, and blood banking
Offer local testing on most specimens, which reduces turn-around times
Have an online link to major reference laboratories to provide optimum turn-around times on reference tests
Are contracted with all major insurance companies, including Medicare and Medicaid
Employee licensed clinical staff and physicians who are available for consultations on laboratory results
College of American Pathologists (CAP) Accreditation
Touro's Laboratory services was recognized by the College of American Pathologists for its rigorous and robust standards around patient care. The CAP accreditation elevates quality and mitigates risk, an important way that laboratories can contribute to improved patient outcomes.
Read press release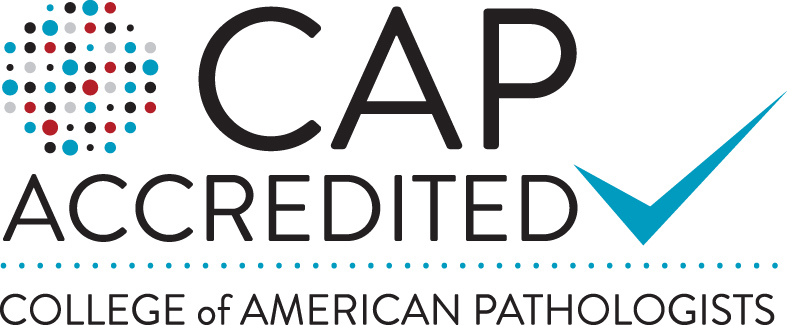 Service locations
The Touro Laboratory operates a convenient outpatient draw station located in Uptown New Orleans:
Phone: 504.897.8524
Hours: 8 am - 5 pm, Monday - Friday