About our New Orleans cancer center
Cancer Care at Touro is proud to be New Orleans' only community-based, not-for-profit, faith-based hospital. Founded in 1852, our hospital is guided by the principals of Judaism and provides the highest-quality and most compassionate healthcare. Multiple generations of babies have been born here, and we've cared for more than one million patients. For our Cancer Care team at Touro, treating cancer is our focus. We strive to be here for you through every step of your cancer journey, from diagnosis to survivorship.
Contact Us
Comprehensive services
Our team of specialists, expert surgeons, and compassionate staff is here for you, providing the physical, emotional, mental, and spiritual support you need along every step of your cancer journey. Every cancer case is unique, and our team will work together with you to ensure you get the most effective individualized cancer treatment available. We have the best technology to provide any cancer treatment you need, including surgery, chemotherapy, and radiation treatments. In addition, we also offer clinical research trials. Our team focuses on you as a whole person and not just on your disease.
Providing the care you need
From diagnosis through survivorship, we provide services for every stage including: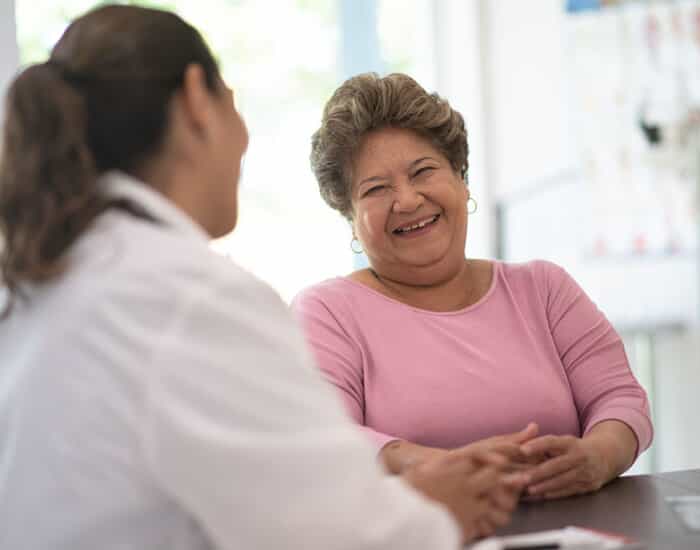 Why you should choose us for cancer treatment
At the Cancer Care Center at Touro, we're here to help you deal with the physical and emotional healing needed from the side effects of cancer treatments. We're here for you from the day you're diagnosed and well into your survivorship. We know you can't trust just anyone when it comes to fighting cancer. We're always keeping up with the latest in cancer treatment technologies and always include you in determining your cancer treatment options. Our care truly is patient-centered, and we're proud to be part of a hospital that's been serving New Orleans for more than 160 years. Cancer Care Center at Touro is accredited by the Commission on Cancer and among only 16 programs nationwide to earn the Outstanding Achievement Award from the American College of Surgeons Commission on Cancer. We're here for you and ready to help you stay strong through your cancer journey.
Contact our team today for comprehensive cancer care treatment.