Treatment & Care from Experienced Professionals
The Touro Orthopedic & Spine Center is a dedicated hospital unit with staff and physicians dedicated specifically to orthopedic and spine patients. The Center is the first of its kind in the region, offering the most recent arthroscopic, minimally invasive surgical procedures designed to return you to an active lifestyle as quickly as possible.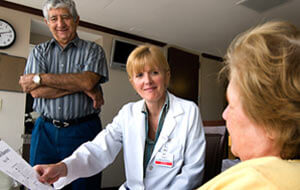 ​At Touro, we believe that all patients deserve to understand the procedures they will undergo. We keep patients well-informed about the ins and outs of their conditions and work hard to make your surgical experience pleasant and stress-free.
We also offer a unique program that is often referred to as Joint Camp. Every step of the program is carefully designed to give you the best results possible. You will also receive a manual used in hospitals worldwide that guides you through every step of your surgery and rehabilitation.
Joint replacement surgery & care
Every year, roughly half a million Americans decide to undergo joint replacement surgery to treat their chronic pain. Though surgery may not completely cure your pain and may not be possible if you have multiple medical conditions, it can be an excellent way to improve mobility and quality of life.
You may want to consider joint replacement surgery if you:
Have been seriously impacted by severe joint pain or stiffness
Are in good health other than your joint pain
Can commit to maintaining a rehabilitative regimen
Are seeking improved comfort and function rather than a complete cure
Find information about Comprehensive Care for Joint Replacement at Touro here.
Group healing for joint patients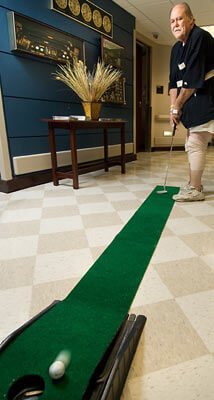 At Touro, we schedule 8 - 15 patients for surgery on a dedicated surgery day. The group then goes through in-hospital recovery as a team together. This allows you the benefit of support and encouragement from fellow patients as you go through your recovery process.
This group healing is available for joint patients only, as spine patients receive individual therapy.
Your coach
We encourage patients to designate a friend or family member as their "coach." This person will attend informational sessions with you and take an active role in your recovery both in the hospital and at home. Your coach will be at your side, helping you with your exercises, keeping you motivated and doing what is necessary to get you back on your feet again.
Each private room is equipped with a comfortable chair that folds out into a bed so that your coach can remain with you through every step of the process.
Contact us for more information.