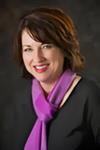 About Dr. Rivera
Dr. Dana Rivera is a Professor of Clinical Pediatrics in the Division of Neonatology at Louisiana State University Health Sciences Center and has been a neonatologist at Children's Hospital since 1997. She holds the Duna Penn Professorship in Neonatal-Perinatal Medicine.
As a New Orleans native, Dr. Rivera attended medical school at LSU followed by a pediatric residency at LSU/Children's Hospital and a neonatology fellowship in a combined LSU/Tulane University program.
She is certified by the American Board of Pediatrics in Neonatal-Perinatal Medicine.
Dr. Rivera's intrigue with neonatology began as a medical student and was confirmed as a second-year pediatric resident, enjoying the combination of critical thinking, physiology, and attention to detail required by the specialty.
With an affinity for caring for the sickest patients, she has a special interest in ECMO patients and leads the division's effort in the care of these infants.
Dr. Rivera considers it a privilege to walk with parents during one of the most important and difficult times in their lives and is amazed by the resiliency and strength present in both patients and families.
Being a teacher is among her favorite roles, and Dr. Rivera serves as Program Director for the Neonatal-Perinatal Medicine fellowship at LSUHSC and is the lead fellowship director across the pediatrics department.
Dr. Rivera serves as Medical Director of the NICU at East Jefferson General Hospital.
A little something extra:
Dr. Rivera cherishes her role as mom to two daughters and as role model to six nieces. She loves musical theatre, reading almost any book, a great roller coaster ride, and can reference anything to a Seinfeld episode.
Affiliations
Children's Hospital New Orleans,
Touro,
East Jefferson General Hospital,
West Jefferson Medical Center
Education and Experience
Medical School
Louisiana State Univ Health Sciences Center New Orleans, LA
1991
Residency
Louisiana State Univ Health Sciences Center New Orleans, LA
1994
Fellowship
Louisiana State Univ Health Sciences Center New Orleans, LA
1997
Board Certification
American Board of Pediatrics