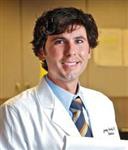 Primary Specialty: Neonatology
Languages Spoken:

English
About Dr. Surcouf
Dr. Jeffrey Surcouf is an Associate Professor of Clinical Pediatrics in the Division of Neonatology at Louisiana State University Health Sciences Center and has been a neonatologist at Children's Hospital since 2010.
A native of Kenner, Louisiana, he received his undergraduate degree from Louisiana State University in Baton Rouge and attended medical school at LSU Health Sciences Center in Shreveport. Dr. Surcouf completed pediatrics residency and neonatology fellowship training at LSU Health Sciences Center New Orleans.
He is certified by the American Board of Pediatrics in General Pediatrics and Neonatal-Perinatal Medicine.
His clinical responsibilities include caring for a wide spectrum of newborn disorders affecting both full-term and extremely premature neonates including respiratory distress, cardiac anomalies, feeding difficulties, genetic malformations, and developmental care to name a few.
In addition to clinical responsibilities, Dr. Surcouf serves as the Medical Director of the NICUs for North Oaks Medical Center in Hammond and Slidell Memorial Hospital in Slidell, as well as serving on various hospital committees within Children's Hospital New Orleans.
He has an interest in quality improvement, medical education, and simulation training for future learners including residents and medical students.
Dr. Surcouf chose to practice neonatology because it gives him the opportunity to influence a baby's life and future while delivering compassionate complex care. The multi-disciplinary approach required in the NICU allows Dr. Surcouf to provide an impact not only to the newborn but their family as well.
A little something extra:
Dr. Surcouf is passionate about New Orleans and his family. He loves south Louisiana food, the New Orleans Saints, and Mardi Gras. He enjoys traveling and spending quality time with his wife, two children, and extended family and friends.
Affiliations
Children's Hospital New Orleans,
Touro,
East Jefferson General Hospital,
West Jefferson Medical Center
Education and Experience
Medical School
Louisiana State University Health Sciences Center Shreveport Shreveport, LA
2004
Residency
Louisiana State University Health Sciences Center New Orleans, LA
2007
Fellowship
Louisiana State University Health Sciences Center New Orleans, LA
2010
Board Certification
American Board of Pediatrics
American Board Pediatrics