What does it mean if you have dense breasts?
Category: News
Posted On:
Written By:

Dr. Melanie Sheen, Hematologist, Medical Oncologist
Did your last mammogram report say you have dense breasts? It's more common than you think. Almost half of all women who get mammograms are found to have dense breasts.
Understanding dense breast tissue
Breast density describes the different kinds of tissue that show on your mammogram. Your breasts are made of fat, connective tissue, and milk ducts and lobules that together are called glandular tissue. Dense breasts have higher amounts of glandular and connective tissue and lower amounts of fatty tissue. Breast density matters because women with dense breasts have a higher risk for breast cancer than women with higher amount of fat in the breasts. Dense breasts appear white, or opaquer, on a mammogram which can make it harder for the radiologist to see tumors.
Factors affecting breast density
Dense breasts increase the risk of breast cancer, separate from the difficulty reading a mammogram of dense breasts. Experts aren't entirely sure why having dense breasts increases your risk for cancer. Typically, breast density is inherited, but other factors can influence it. You may have higher breast density if you've used postmenopausal hormone replacement therapy or are underweight for your height. You are more likely to have lower breast density as you age, if you have had children, or if you have taken a breast cancer prevention drug called tamoxifen.
Should you have additional tests?
If you have dense breasts, speak with your doctor about your personal risk factors for breast cancer and whether you should have different screening tests, such as 3D mammography, a breast ultrasound, or a magnetic resonance imaging (MRI) exam.
Regular screening is key to catching breast cancer early. The American Cancer Society recommends your first mammogram between age 40 – 45. You can also reduce your cancer risk by maintaining healthy body weight, eating a balanced diet, exercising, and limiting alcoholic drinks.
Breast health care tailored to you
The Touro Women's Imaging Center is devoted exclusively to providing a comprehensive array of state-of-the-art women's imaging and breast care services, including mammography. To schedule an appointment, call 504-897-8600.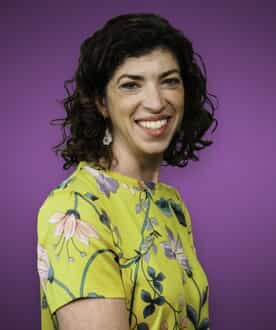 I specialize in Hematology and Medical Oncology. I'm board-certified and have conducted clinical research, published articles, and presented abstracts at both local and national conferences. My interest in breast cancer care extends from targeted therapy and chemotherapy to clinical research and high-risk consultations.
Dr. Melanie Sheen, Hematologist, Medical Oncologist