Carolyn Martin, Home Health RN, retires after 10+ years at Touro
Author: Carolyn M.
Date Submitted: Nov 2, 2021
Category: Employee Highlights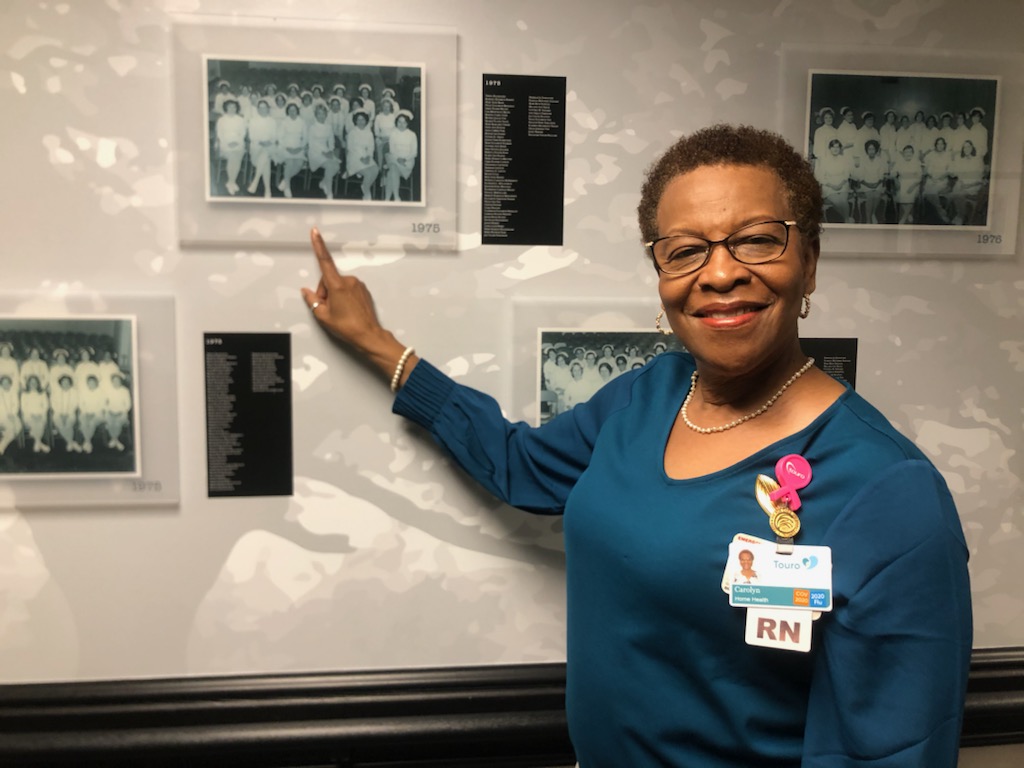 " I felt like I was coming home. Coming here was the best thing in the world."
I originally wanted to go to the LSU School of Nursing. I started their program and was there for two and a half years until they kept changing their curriculum back and forth. They then changed the grade point average that you needed to get into the school and started making students take classes that weren't necessary. I knew what I wanted to do at this point, so I decided to go to the Touro Infirmary School of Nursing.
I've been wanting to be a nurse since I was in fourth grade. My mother asked me the question, "What do you want to do when you grow up?" I said, "Well, I like to help people," and originally, I wanted to be a pediatrician. Once I found out how much school it took to become one, I decided not to pursue that. I wish someone would have told me at that time that you never stop going to school.
While I was in school, I worked as a nursing assistant, and then you could go to work in different units. At one point, I worked on R5, and there was a nurse there whose name was Charlene Adams, and she said, "Carolyn, do you want to come work for me?"
Once I graduated, I started working on R5 at Touro, which happened to be on one of the newer units at the time – there was actually carpet on the floor in the patient care area.
I stayed on R5 for 13 years, and then I moved to the skilled care unit. I worked there for five years, and while there, I met my husband, who also worked at Touro. We got married, and my husband changed jobs, which brought us back to Antigua in the West Indies, where he is originally from.
I worked in Antigua as a medical coordinator at the air force base there. I learned to drive an ambulance, and I maintained a clinic. I stayed at the air force base for about 10 years part-time, and I worked as a full-time medic for two years. From there, I moved into the local community and worked for a Urologist in his office. It was a lot of fun.
We came back to the states in 2008, and I came back to work at Touro. When I came back, I worked in Home Health, which was on the same corridor as my original home at Touro, R5. I felt like I was coming home. Coming here was the best thing in the world.