Diabetes Management Center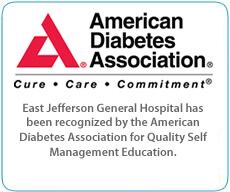 The Diabetes Management Center's mission is to empower patients to successfully manage their diabetes on a daily basis. The Diabetes Management Center offers evaluation, individual and group education, and support for people living with diabetes.
Because everyone is different, We create one-of-a-kind plans to help you successfully manage your diabetes. Education is one of the most important aspects of your care plan. We teach our patients about diabetes itself, their prescribed medication, nutrition, activity, and personal goal setting. Education regarding early recognition of symptoms and treatment of hypoglycemia (low blood sugar) and hyperglycemia (high blood sugar) are also included.
Let's create a future you can look forward to.
The Diabetes Management Center offers diabetes education in both individual and group settings. Diabetes dynamics classes, diabetes basics, and health fairs are all available to our community.
Diabetes dynamics is a two-class course that meets once a month to teach the basics of diabetes management, nutrition, foot care, exercise goal setting, and motivation.
For more information on these educational offerings, call 504.503.4165.
There's strength in numbers at our diabetes support group
Sponsored by the Diabetes Management Center, this support group is free and meets on the last Thursday of each month from noon to 1 pm. Members share information and support each other to promote successful diabetes management. New members are always welcome. Please call 504.503.4165 for more information.
If you are not able to attend our class or support group, or if you have questions about managing your diabetes between support group meetings, please email your questions to cynthia.freudenthal@lcmchealth.org. Our certified diabetes educators will answer your questions and concerns about managing your diabetes.