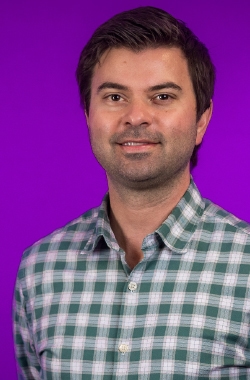 About Dr. Smith
I graduated from Yale University (SY '00) with a BS in Molecular Biology; obtained my Doctorate of Medicine at the Columbia University College of Physicians & Surgeons in New York City (2004); and completed my internship at the University of Tennessee at Memphis (2005). I graduated from Wake Forest University's Radiology residency program (2009) and from the MRI fellowship at the Ochsner Clinic Foundation in New Orleans (2010). My primary academic appointment is Associate Professor of Radiology at LSU Health New Orleans (since 2010), and I hold joint appointments in the Departments of Medicine and Cell Biology & Anatomy. I practice, teach, and provide lectures in Cardiothoracic, Abdominopelvic, and Musculoskeletal subspecialties. I am a member of several professional and academic societies and committees and have lectured nationally and internationally on a range of topics in Radiology, including my area of special interest, Interstitial Lung Disease. I am the Director of Medical Student Education in Radiology at LSU Health New Orleans and teach medical students, Radiology residents and fellows, and residents and fellows from a number of other specialties daily. I deliver lectures on Radiology topics to students in required courses and electives throughout medical school. I am certified by the American Board of Radiology.
My Little Something Extra:
I am interested in and have spent years studying Classical Antiquity, language and linguistics, philosophy and logic, Western intellectual history, visual arts and music, and woodworking and stained glass crafts as co-director of the Humanities in Medicine courses offered to 2nd and 4th year medical students.
Affiliations
University Medical Center New Orleans
Education and Experience
Medical School
Columbia University College of Physicians and Surgeons New York, NY
2004
Residency
Wake Forest University Winston-Salem, NC
2009
Fellowship
Ochsner Clinic Foundation New Orleans, LA
2010
Board Certification
Diagnostic Radiology - American Board of Radiology