Five Common Flu Myths
Category: Living Well
Posted On:
Written By:

Randy Rossignol, M.D.
You can decrease your chances of getting the flu this season by taking one simple step: Get a flu shot. The flu, also called seasonal influenza, is caused by one of several strains of influenza virus (type A or B), which infects the nose, throat, and lungs. Unfortunately, some people believe that getting a flu vaccine is too much trouble or costs too much. Most of these myths about the flu shot are untrue and can deter people from getting the shot.
Here are 5 common myths about the flu shot:
#1 Healthy people do not need the flu shot.
It is recommended that everyone receives the flu shot. Individuals six months of age and older should be vaccinated for the flu as soon as the shots become available. It is important to get the vaccine if you, someone you live with, or someone you care for is at a high risk of complications from the flu.
#2 The flu vaccine causes the flu virus.
No, the flu vaccine cannot cause the flu virus. The shot or nasal spray vaccine may cause short term side effects such as soreness or swelling, low grade fever or aches. While the nasal spray vaccine may cause runny nose, wheezing, or headache.
#3 The flu shot works immediately.
No, it takes about two weeks after vaccination for antibodies to develop in the body and provide protection against influenza virus infection. That's why it's better to get vaccinated early in the fall, before the flu season really gets under way. The flu season usually begins in October and peaks anywhere from late December to early April.
#4 Flu vaccine is your only protection against the flu virus.
Vaccination is the best way to protect yourself from the flu. However, you should still practice good health habits.
Wash your hands often with soap and water or an alcohol-based hand rub.
Avoid touching your eyes, nose, or mouth.
Try to avoid close contact with sick people.
Get plenty of sleep and exercise, manage your stress, drink plenty of fluids and eat healthy food.
Cover your nose and mouth with a tissue when you cough or sneeze. Throw the tissue in the trash after you use it.
#5 I do not need to be vaccinated every year.
The main reason you should be revaccinated each year is that the flu virus is constantly changing and evolving into new strains. Each year the CDC tries to figure out which flu strains will be predominant. The CDC works with vaccine manufacturers to make the specific vaccine that will fight the predicted strains for that year.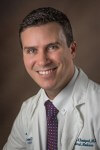 Dr. Randy Rossignol is an Internal Medicine physician at Crescent City Physicians, Inc., a subsidiary of Touro Infirmary. After earning his medical degree from Louisiana State University(LSU) School of Medicine in New Orleans, he completed his residency at LSU Health Sciences Center in Baton Rouge. Dr. Rossignol joins practice with Dr. Lege and Dr. Occhipinti at Crescent City Physicians Primary Care Clinic on the campus of Touro Infirmary. For an appointment call 504-897-7999.