Taking the right dose … the right way
Category: News
Posted On:
Our cabinets contain a growing number of medicines. It can be tempting to save space by tossing the insert that comes with each prescription. But reading and understanding the instructions is a key part of taking care of yourself while taking medication.
Did the doctor say to take one with every meal or without food? Can I take this over-the-counter (OTC) cough suppressant with my prescription heart medicine? Do I need to wash my hands after applying the cream?
Used incorrectly, medications­ can do more harm than good. So whether you're starting a new prescription or shopping for cold medicine, the details do matter.
Ask about prescriptions
The right time to start thinking about the correct use of prescription medicines is when you get the prescription. Here's a checklist of questions to ask your health care provider:
What's the name of the medicine?
How often should I take it, at what dosage, and when?
For how long should I take it?
What side effects should I expect? What should I do if they occur?
What foods, drinks, or other medications should I avoid while taking the medicine?
What should I do if I forget a dose?
Check nonprescription drugs, too
Approach OTC drugs with the same caution. Just because you can buy them without a prescription doesn't mean they're free of side effects or hazards. Before taking an OTC medicine, check with your health care provider or pharmacist to make sure it's safe in combination with any other medications you are taking.
It's a good idea to bring the actual medicine bottle on your next visit and show it to your physician - if there is any doubt about taking over-the-counter medicines. There is no harm in asking questions.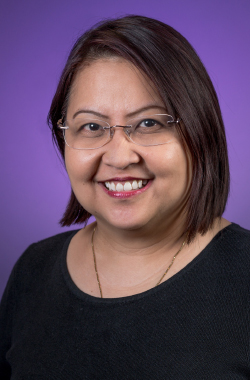 About Vernilyn
I specialize in Family Medicine. As a Primary Care physician, I treat patients of all ages, through every stage of life.
Specialty
Family Medicine