It really is a miracle.
Author: P.S.
Date Submitted: Nov 3, 2021
Category: Orthopaedic & Spine Center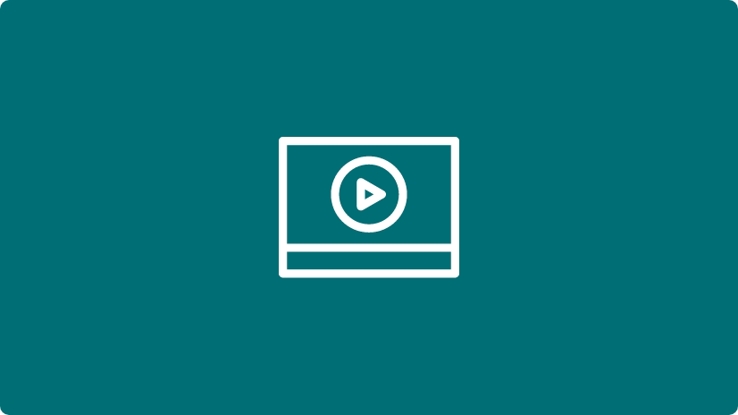 " The combination of Dr. Meyer's skill and dedication plus the expertise and genuine caring of the staff in the Center made my hip replacement a far easier experience than I ever imagined."
It began as a nagging pain where my thigh attaches to my pelvis. I thought that I had strained a muscle in Pilates class or when jogging. I tried exercising less, hot baths, going to a chiropractor and all sorts of things to no avail.
Finally my doctor said that I should see an orthopaedist. Well, somehow I never expected that he would say I had osteoarthritis with bone spurs in my left hip. I was shocked and then flabbergasted when he said that the hip at some point would need to be replaced. My mind was not ready to accept that.
I asked for something short of surgery to relieve the pain. We tried a hip injection of cortisone. The procedure was relatively simple and painless and did give me some relief but not much. Facing the prospect of taking pain relievers daily and only being able to get cortisone shot every six months, I decided I needed to start looking into hip replacement surgery.
The internet is a great place to get information. I started looking up articles and just reading. I came across papers from a symposium in Australia that compared anterior and posterior hip replacement procedures. After reading the papers it became evident that the anterior method was far superior in that no muscle was cut to insert the prosthesis. This allows for a faster recovery and having all the muscles in tact helps keeps the new implant in position.
Now came the task of finding the right doctor. Little did I know how rare they are in our area. After searching for quite some time I was given by a prosthetic manufacturer a list of doctors who supposedly did anterior replacement in New Orleans, only to find out they were merely customers for their product and performed only the traditional procedures. Frustrated I was beginning to think I would have to go to Houston for the hip replacement. I wasn't fond of that idea but had decided the correct procedure was far more important than the convenience of being operated on in New Orleans.
A couple of days rolled by and I had an epiphany. Why not e-mail all the hospitals in the city and ask if they had a doctor performing anterior replacement? It worked. The very next day I received a reply from Lillian O'Cain in the Orthopaedic and Spine Center at Touro informing me that Dr. Richard Meyer did indeed do anterior surgery there. I wasted no time in calling for an appointment.
Once I saw Dr. Meyer I had no doubts that I was in the right hands for the surgery I needed. We talked at length about all aspects of the procedure and the recovery. Dr. Meyer left me with such confidence in his knowledge and ability that I made my surgery appointment that very day for two weeks later.
Once we had a surgery date I had some tests done to make sure I was healthy enough for the hip replacement surgery. I also had a meeting with an anesthesiologist about what I was to be given to be put to sleep. Prior to surgery day I went to the Center for an orientation class with all the patients that would be having joint surgery the same day. We were taken through procedures such as check in, rehab, going home preparations etc., so that you knew exactly what to expect from beginning to end and you even get a notebook covering almost every aspect of your hip replacement experience that you can refer to whenever you need.
My surgery went very well. I was back in my room after about three hours. When I awoke, I was elated that there was no pain. Of course I knew I had been given medicine to keep me from having pain, but it had been so long since I felt no pain that I was ecstatic. I checked my range of motion in my hip and happily found it was already almost back to where it was before the osteoarthritis. That very same day the staff had me up putting full weight on my leg and walking with a walker! The next morning all the patients gathered around the nurses' station for lunch and physical therapy. You can't imagine how different the faces were. Where once the pain of our bad joints showed on our faces, now there were smiles all around. Even though there was rehabilitation work to be done, some bruising and soreness, I felt sure that I had done the right thing. I couldn't believe it, surgery Tuesday and home on Thursday.
After a few days I began receiving physical therapy at home. The therapist gave me exercises to help strengthen my muscles and to help regain my range of motion. I graduated to a walking cane before the first week home was over. Before long I was able to rejoin my Pilates classes, to begin cycling and taking long walks.
The combination of Dr. Meyer's skill and dedication plus the expertise and genuine caring of the staff in the Center made my hip replacement a far easier experience than I ever imagined. Everyone in the Center has had extra training and experience in working with joint replacement patients and that expertise shows in the high quality of care patients receive. I keep telling people that if I didn't have this small scar on my leg I'd never know I'd had osteoarthritis and a hip replacement.
I'm pain free, my range of motion and strength is back and I can't tell that there is prosthesis in my body. It really is a miracle.
Anyone who needs hip replacement owes it to themselves to check out the differences in the hip replacement surgeries offered.
I can't recommend Dr. Meyer and the staff and Touro's Orthopaedic and Spine Center highly enough.