Keeping Touro Safe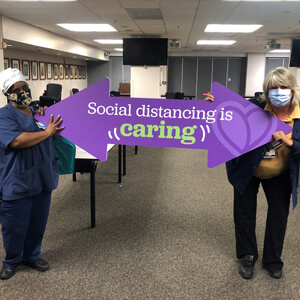 We all know that COVID-19 will remain within our community for quite some time, but with social distancing and infection prevention measures, we can reduce the risk of spread.
Touro has taken innovative steps to continue to care for COVID-19 patients, while safely resuming services for all areas of care in our hospital and outpatient facilities. As you enter our hospital for care, things may look a little different, but everything we do is to care for our patients and community. Here's what you can expect.
Best Practices for Patients & Caregivers
How Touro is Keeping Patients Healthy
How we're keeping Touro clean
Our patients' health and safety is our top priority.