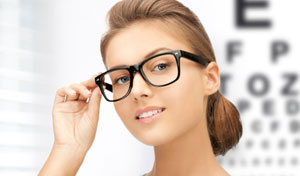 The Tulane Ophthalmology Clinic provides extensive outpatient, inpatient and emergency eye care. Our specialists are committed to the preservation and promotion of vision wellness. The department provides a broad scope of services that range from routine eye exams to glaucoma management to cataract surgery. Tulane Ophthalmology offers the latest state-of-the-art diagnostic and imaging equipment that detects eye diseases at their earliest onset. Early detection and treatment is important to maintaining eye health. Services are provided to neonatal, pediatric, adult and geriatric patients by our Ophthalmology staff. Age-specific care is provided with concern for the special needs of each population. Interpreters are available for speech/hearing-impaired patients as well as for non-English speaking patients.
The Ophthalmology Department also participates in many clinical research studies, providing eligible patients free study medicines and eye care while offering a broad scope of services dedicated to the care and treatment of conditions of the eye.
Services & treatments
Routine Eye Exams
Glaucoma Management
Cataract Surgery
Low Vision Conditions
Full-service Optical Shop
Diseases of the Cornea
Neurological Ophthalmic Conditions
Pediatric Ophthalmic Conditions
Ocular Oncology and Pathology
Ophthalmic Ultrasound Procedures
Ophthalmology Research Study Projects
Vitreo-Retinal Diseases
Macular Degeneration
Oculoplastics and Reconstructive Procedures
CK Procedure
Contact Lenses (available from simple to difficult fits including specialty lenses)
For more information, please visit the Tulane University School of Medicine Department of Ophthalmology.