Tips for Staying Healthy During the Holiday Season
Category: Living Well
Posted On:
Written By:

Meredith Maxwell, M.D., M.H.A.
The holiday season is a great time for enjoying decadent meals and holiday cheer. Unfortunately, for many of us, it also becomes a time for over-eating and weight gain. In fact, the average American gains 5- 10 pounds during the holiday season. Here are a few tips on how to eat mindfully and not overindulge.
What are ways to be realistic this holidays season when it comes to being healthy?
Don't try to lose pounds during the holidays, instead try to maintain your current weight.
Plan time for exercise. Exercise helps relieve holiday stress and prevent weight gain.
A moderate and daily increase in exercise can help partially offset increased holiday eating. Try 10- or 15-minute brisk walks twice a day.
Try to not put all of your focus on food – remember, the holidays are a great time to slow down and catch up with your family and friends.
What should you do before heading out to a holiday party?
Don't skip meals or snacks earlier in the day to "save" calories for your large feast later on. If you arrive somewhere feeling hungry, you are more likely to overeat.
Before leaving, eat a light snack to help curb your appetite.
What are tips to not overindulge this holiday season?
Focus on your loved ones instead of food. Go hiking with your family, play board games, or go to the movies to watch the latest holiday movie.
Eat slowly and savor the foods that you would only have once or twice a year.
Make sure your portions are reasonable and try to resist going back for seconds.
Also, drink alcohol in moderation.
If you are bringing a dish, what are ways to prepare a healthy holiday meal?
When making desserts, substitute whole-wheat flour for regular flour in a recipe.
Substitute bananas and applesauce for fat. And use natural sweeteners such as shredded carrots, zucchini or beets to cut down on sugar.
Make small desserts to aid with portion control.
However, if there is a dish that you love so much around the holidays, such as a family recipe, make it! The original version will make you happy. However, enjoy a small serving to satisfy your craving.
What happens if you overindulge on a holiday party?
If you overindulge, it's okay! Don't consider yourself a failure if you eat more food than you anticipated. Get back on track with your healthy eating habits the next day.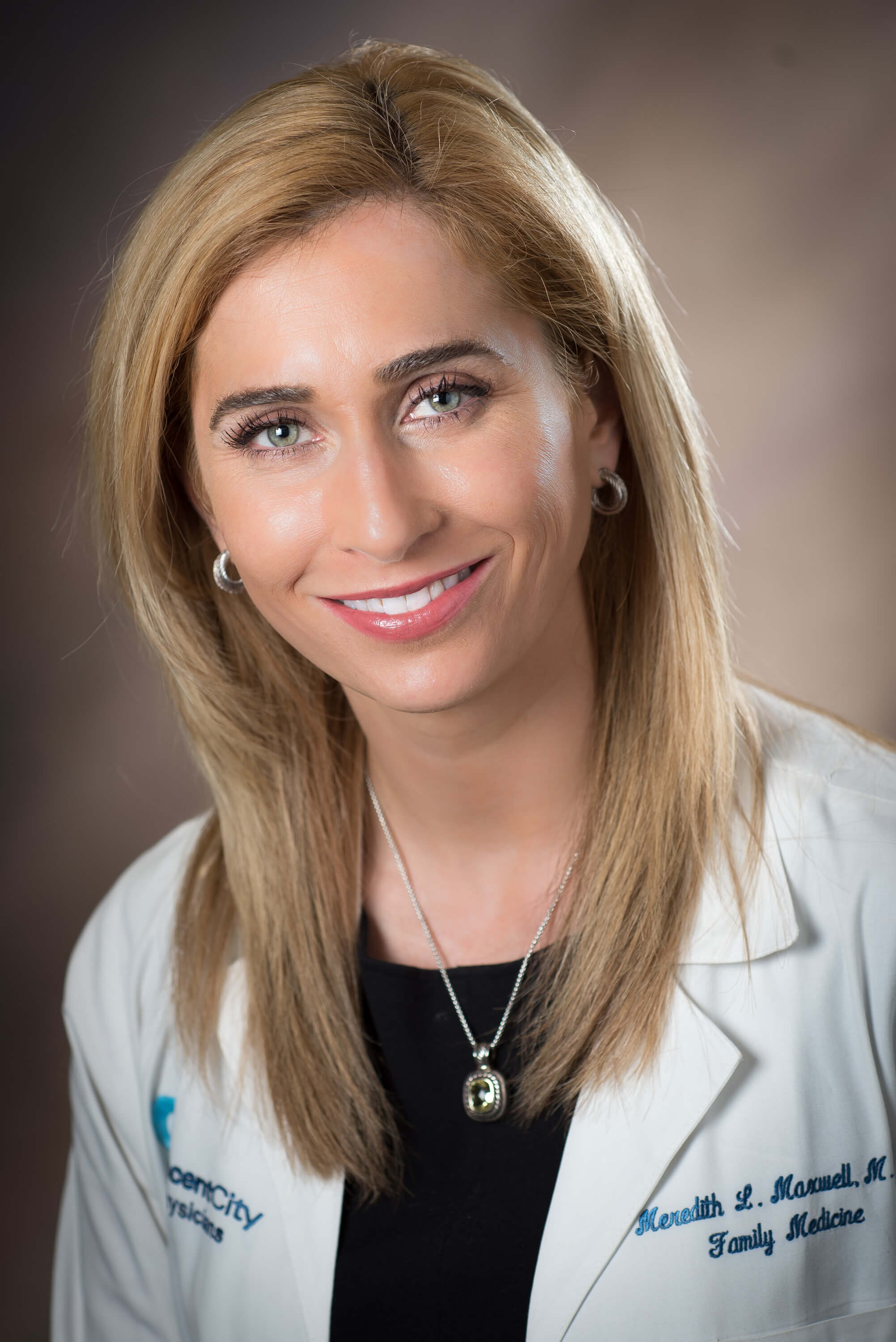 Meredith Maxwell, M.D., M.H.A., attended the University of South Alabama College of Medicine, where she completed her family medicine residency, before joining the Touro Infirmary Health System. She is certified by the American Board of Family Medicine Diplomate.