How is a Midwife Different than a Doula?
What is a Certified Nurse-Midwife?
A Certified Nurse-Midwife, (CNM) is a professional health care provider with a degree as an Advanced Practice Registered Nurse (APRN).  CNMs are experts in both nursing and midwifery.
In addition, nurse-midwives must pass a national certification examination and meet strict requirements set by state health agencies and may not practice Midwifery in that state without a license.
What services do Certified Nurse-Midwife's provide?
Nurse-Midwives provide:
comprehensive gynecology for adolescents and adults
family planning and contraception
preconception counseling
peri/postmenopausal care
prenatal, birth and postpartum care
They also provide routine gynecological care, which includes family planning services, yearly health maintenance examinations, care of the woman during menopause and the treatment of minor gynecologic disorders such as vaginitis. Midwives can also write prescriptions.
Midwives are probably best known for how they help women during labor and birth, but they apply their philosophy of care in all settings and with women across their lifespan.
How is a midwife different from a doula?
Midwives and doulas seem similar, since they're both people — who aren't OBs — who help women through labor. And they are both most commonly chosen by moms-to-be who go drug-free during their delivery. But their roles in the childbirth process are actually quite different.
A midwife is a health care provider and a doula a childbirth coach. You might choose to have a midwife instead of an OB for prenatal care and to deliver your baby.
A doula, on the other hand, doesn't replace your healthcare practitioner but rather can add extra services.  A doula is professionally trained and experienced in giving social support to birthing families during pregnancy, labor, and birth and at home during the first few days or weeks after birth.
How is a midwife different from an OB?
Both midwives and obstetricians are trained to deliver babies, but they have different approaches when it comes to birth.
Midwives usually work with low-risk pregnancies. Special emphasis is placed on the emotional well-being of the mother during pregnancy and midwives are less likely to use medical interventions.
Obstetricians are doctors. In addition to vaginal delivery, they can also perform C-sections and special procedures, as needed.  Midwives consult with obstetricians when high-risk situations arise.
Is a nurse-midwife right for me?
Nurse-midwifery provides complementary care to more traditional medical options and an alternative to the routine OB experience. The cost of this type of birth is similar to a traditional birth, and it is covered by most insurance plans. We also have self-pay options for those without health insurance.
At Touro our focus is on giving you the tools and education you need to help your body do what comes naturally. If you seek an empowering and uniquely personal childbirth experience, nurse-midwifery may be for you.
Midwives provide a personal touch, spending additional time with patients both during prenatal care and labor and delivery.
For additional information visit touro.com/midwives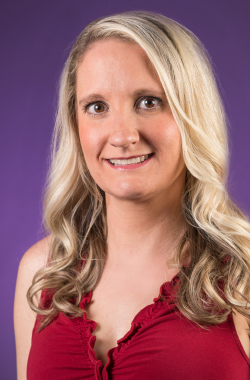 Tisha Seghers, APRN-CNM, is a Certified Nurse Midwife at Touro Infirmary. Tisha worked as a Labor and Delivery nurse for 14 years before attending graduate school to study nurse midwifery. She graduated from Frontier Nursing University (Hyden, Kentucky) in September, 2014 with a Master of Science degree in nursing.