Prompt action leads to quick recovery
Author: Susan
Date Submitted: Aug 17, 2022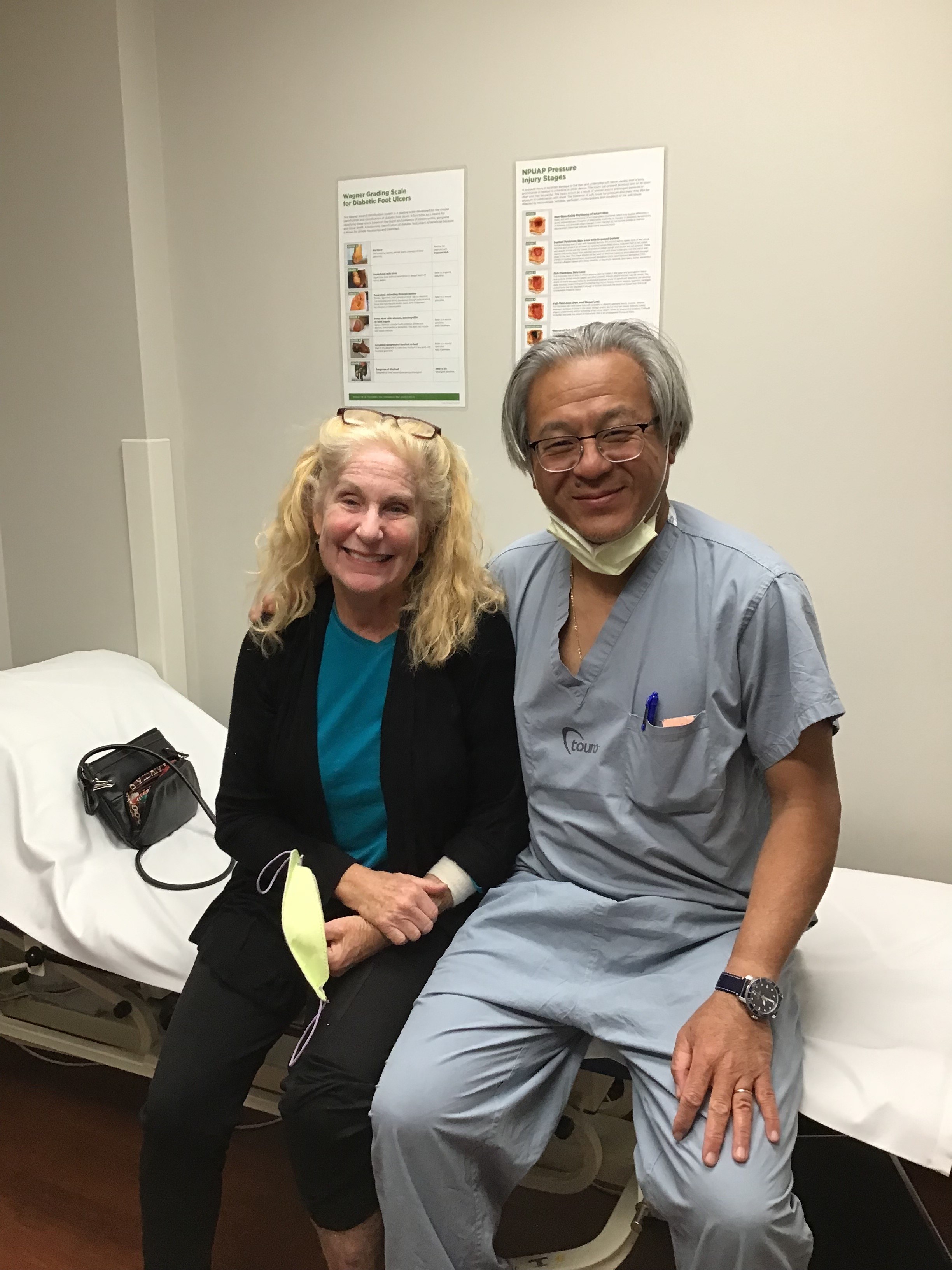 " The staff was wonderful, they were reassuring, competent, and especially caring."
Susan L. is a very active 72-year-old woman. While on a walk on January 9, she shredded her shin as it accidentally scraped along the side of an asphalt road. At Urgent Care, the wound was cleaned.
But the wound was as large as a .50 piece and a skin flap was turning black, so two days later, she searched online and found Touro's Comprehensive Wound Healing Center. She promptly got an appointment and was so glad that she did! Susan's tendon was exposed, and the staff said that if not taken care of, the wound could have disabled her for life.
After wearing a boot for several weeks to keep her ankle from flexing so the healing cells could knit, Dr. Wang said she could resume normal activity even though the wound was still open. The staff (visiting nurse Mary, and then the "fabulous Nicole") taught her how to protect the wound so that she could resume playing tennis (Susan's passion).
Her wound was debrided weekly, and her husband was taught how to change the dressings. She was told the wound could take up to 6 months to heal, but to her surprise, it was only 10 weeks!
Susan stated that the staff was wonderful--they were "so reassuring, competent and especially caring." When asked how she felt the day her wound was finally healed, she had one word--JUBILANT!
For more information on our Wound Care Center visit touro.com/woundcenter.