Touro Mom + Touro Baby + Grandparent
Author: Patricia & Michelle
Date Submitted: Feb 21, 2022
Category: 100 Years of Stories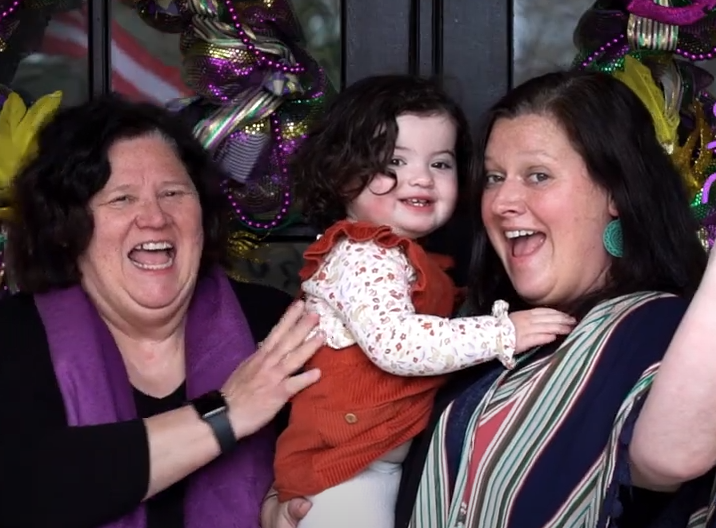 " I can't imagine New Orleans without Touro"
Patricia was born in 1958 on Lundi Gras at Touro hospital. Not only was Patricia born at Touro, three of her siblings and her two beautiful grandchildren were also born there.
After 62 1/2 years of living in New Orleans, Patricia and her family moved to Hammond, LA. But, her love for New Orleans and Touro will always remain. She says, "Touro is a mainstay for healthcare in New Orleans. May it continue to serve the people of this community for many years to come."
We asked Patricia, "What does 100-year legacy of delivering babies mean to you?"
"A 100-year legacy of delivering babies shows a proven track record of taking care of moms and their babies to where families keep going back."
Meet Patricia and her daughter, Michelle. See what else they had to say about being part of the Touro Family.
Learn more about 100 years of Touro babies: touro.com/100