How to cope with a premature birth
Category: Living Well
Posted On:
Written By:

Jennifer Mills-Messina, M.D.
Caring for a preemie can take a toll on parents physically and emotionally. Premature babies are born before their bodies and organ systems have completely matured, requiring special medical care. Parents of preemies may find themselves anxious about their baby's health and can oftentimes feel angry, guilty, or overwhelmed.
Having a sick baby is upsetting. Most parents don't expect to have problems with pregnancy. They don't expect their baby to be sick or premature. It is quite natural for parents to have many different emotions as they try to cope with the difficulties of a sick baby. But it is reassuring that today's advanced technology is helping sick babies get better and go home sooner than ever before. Being separated from your baby when he or she is in the NICU is painful. But it helps to know that it doesn't have to harm the relationship between you and your baby. NICUs today pay special attention to supporting this relationship.
Tips for Parents
Many preemie parents feel helpless during this process, but there are things you can do to help during this difficult time:
Learn about premature babies: In addition to communicating with your baby's doctor, ask for recommendations on books, pamphlets and websites that will be reliable sources on caring for preemies and what lies ahead. Ask your physicians and the neonatal staff any and all questions or concerns you have throughout this process
Stay Healthy: It's important that you take care of yourself as well as your baby. Get as much rest as possible and be sure you are eating a healthy diet that will give your body the strength and nutrients it needs.
Allowing Helping Hands: It's important to accept help from friends and family during this time. Allow them to cook you a meal, clean your house, or help care for your other children. This allows you to not have to worry about day to day tasks, and save your energy for your baby.
Record the progress: Keep a journal or log of your baby's progress as well as your own thoughts and feelings. Include pictures and recording milestones, helps you see how much your baby changes week to week.
Talk to someone: Find someone you can talk to about what you are going through. Reach out to your partner, spouse, friends, family or hospital staff. The NICU staff can be very helpful and encouraging and recommend resources that would be helpful.
Breastfeeding Your Premature Baby
Giving birth to a premature or other high-risk baby or babies does not mean you can't breastfeed. In fact, it's important that you do provide your own milk and breastfeed. Providing your milk for your baby lets you care for your baby in a very important way. The benefits of mother's milk are very important to the high-risk newborn. You are able to do something for your baby that no one else can.
Benefits of mother's milk for the premature baby include:
Better digestion and digestive function
Fewer infections
Better brain and eye development
Better wellness for you and better bonding with the baby
How your milk will be used by the neonatal intensive care unit (NICU) depends on the health status of your baby. Even babies who are not eating yet will benefit from breastmilk. The nurses will use your milk to clean your baby's gums. This is called oral care. This adds healthy bacteria to your baby's body. As your baby gets better, your milk will then be used to give them calories through a tube or bottle. When it can be done, the NICU staff will help your baby breastfeed to get milk. As the mother of a high-risk newborn, you may have to overcome problems that a mother and full-term healthy baby are unlikely to have when learning to breastfeed. But you and your baby will learn to breastfeed. It may take a bit more patience and work. How soon you and your baby can start to breastfeed will depend on how mature your baby's brain and body systems are.
Until your baby is able to fully breastfeed, express your milk. Expressing means removing milk from your breasts regularly. This helps your breasts start and continue making breastmilk. Milk expression also allows your high-risk baby to get the benefits of your milk as soon as their digestive tract is ready to handle feedings. Plan to continue to express your milk until you know your baby is able to get all the milk directly from your breasts. As soon as your baby is stable, ask the healthcare providers and nurses when you can hold your baby skin-to-skin. This is called kangaroo care. It's good for your premature baby's overall health as well as breastfeeding.
Caring for a preemie is a great challenge and it's important to remember you are not alone. Lean on your support system and talk to your doctor about what you are feeling and any concerns you have. Although this is a stressful process, try and cherish the time you spend getting to know your baby.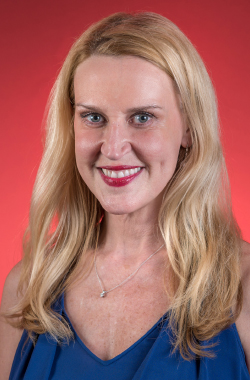 Dr. Jennifer Mills-Messina is an OB/GYN with Crescent City Physicians, a subsidiary of Touro Infirmary. She received her medical degree from the University of Mississippi School of Medicine and completed post-graduate training at the University of Alabama in Birmingham. Dr. Mills-Messina is board certified by the American Board of Obstetrics and Gynecology and treats patients at both the Uptown and Old Metairie locations.