Designing Your Exercise Routine
Category: Living Well
Posted On:
Written By:

Robbie Banta, PT, DPT
Designing the right exercise routine can be daunting for even experienced fitness enthusiasts. Without knowing where to start or having a solid plan, some may never even get the ball rolling. Here are a few tips on how to make your 2018 health goals tangible and concrete.
1. Find something you like to do!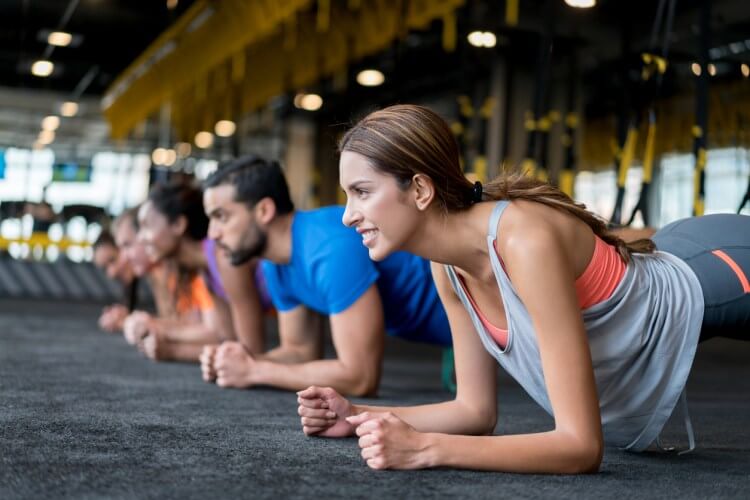 Just because your neighbor loves CrossFit or your spouse kills it at Jazzercise doesn't mean you need to sign up yourself! You need to find the type of exercise that keeps you interested. Many facilities offer free trials if you need help discovering what gets you moving. You may find several types of exercise interest you, thus increasing the portfolio of arsenal in your exercise bank!
2. Schedule your workout like a doctor's appointment!
Until you can set a healthy habit of exercising regularly, this should be something that is put into your schedule each week in ink. The abstract idea of working out 3-4 times a week is not as pressing as meeting at your gym Mondays, Wednesdays and Fridays each morning at 5 a.m. Not a morning person? Then schedule it in the afternoon when it is convenient for you. Just make sure it is in a time and a place that you can make! The more inconvenient it is for you, the less likely you will maintain a good routine as the year goes.
3. Set goals that are appropriate and achievable!
Oftentimes, people envision lofty goals such as dropping six sizes or running a half marathon. Without practicable short-term goals, these could fail before they even get off the ground. Keep the big picture in mind, but having weekly or even biweekly short-term goals will help you to see the progress that you are making. That could be increasing time for each of your workouts, checking into your gym more often, or even watching those numbers climb down on the scale.
4. Bring a friend!
When dealing with fitness activities, some people would use the term, "Misery loves company!" What is better is to think is that working out with someone else can help to keep you more accountable. It is more likely that you are willing to let yourself down rather than a friend. This can also develop a sense of comradery and competition between you. If you are having more fun and keep each other moving, this will afford a very symbiotic relationship making your goals arrive even faster.
5. Ask an expert!
Not sure how to perform certain workout techniques? Maybe you just have no clue how to even get started. Why not ask an expert? Personal training sessions can be rather expensive, so you might want to consider a group class for some necessary instruction. If this is not quite enough, then a few personal training sessions to get you started might be in order. Many people choose to have a few as a jumping-off point, then taper off to get independent with their routines. Others may choose to continue with some one-on-one sessions to get some needed motivation and/or ideas. Depending on your budget and how much instruction you need, these experts are there for a reason, so get the most out of them!
Robbie Banta, PT, DPT received his Doctor of Physical Therapy from Louisiana State University Health Sciences Center. He has more than 5 years of experience in physical therapy.