Tips for Postpartum Recovery
Category: Living Well
Posted On:
Written By:

Brianne Anderson, MD
You've just welcomed a beautiful baby, and are just beginning to settle into your new life as a parent. With all the planning and stress of having a newborn, we all tend to put our own needs on the backburner and focus solely on your baby! Although it is easier said than done, along with caring for your baby, your postpartum recovery is also a top priority! We often focus on the physical care, but mental care is important as well and both should be taken seriously.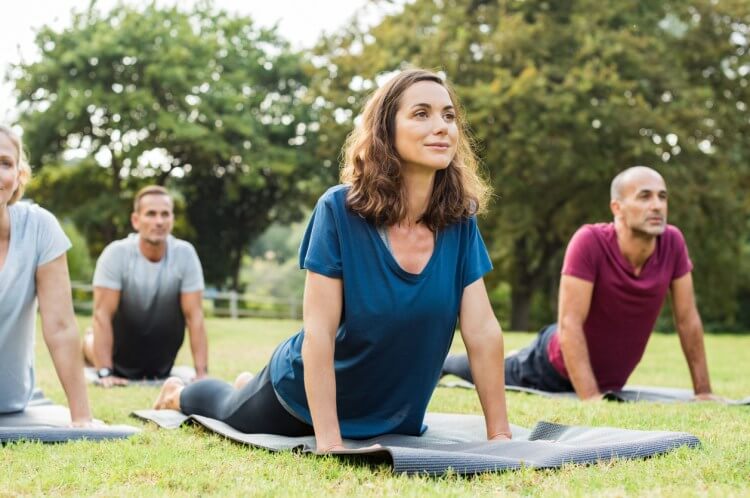 Physical Care
Childbirth takes a physical toll on the body, which can cause you to feel tired or groggy. For a few weeks after delivery, many women suffer from bloody vaginal discharge, breast engorgement, tenderness at the vagina, and mainly fatigue. Vaginal discharge can turn brown within days but for a few weeks following, can be an off-white color.
Fatigue and soreness are very common in new moms, so don't be alarmed when you want to drop everything and take a nap to When it comes to naps, it is recommended that both parents try to nap when the baby does. This will help ensure that you both are getting enough rest.
Wearing a supportive bra, as well as using ice packs are great ways relieve breast swelling as you establish your breastfeeding routine. If you or your partner has had a "C-Section," mom should follow doctor's ordered for keeping the incision clean and dry to prevent any kind of infection.
Mental Care
The "Baby Blues" are described as general sadness or moodiness about 3 or 4 days after delivery. Symptoms of the "Baby Blues" include crying for (what seems like) no reason, anxiety, and even restlessness. These symptoms tend to dissipate quickly, with no necessary treatment. However, if you find that these symptoms are lasting much longer and get in the way of your daily tasks, you may have Postpartum Depression (PPD).
PPD presents with many more symptoms and requires immediate consultation with a physician. Postpartum Depression may include symptoms of sadness, confusion, low self-esteem, appetite changes, and sometimes feelings of isolation. Men can also suffer from Postpartum Depression, which can be caused by sleep deprivation. Always speak up if you or your partner have any doubts or unwanted feelings. You are not alone and your healthcare providers can help!
Remember, if you have any questions or concerns, call your doctor or mental health specialist.
Click here to Find A Doctor and schedule your next OB/GYN appointment.
Dr. Brianne Anderson specializes in OB/GYN at Crescent City Physicians, Inc., a subsidiary of Touro Infirmary. After earning her medical degree from Tulane University School of Medicine in New Orleans, Dr. Anderson completed residency at University of Mississippi Medical Center in Jackson, MS. Dr. Anderson is board certified by the American Board of Obstetrics and Gynecology. Dr. Anderson values the physician/patient relationship because she strives to understand what is important to her patients and become a confidant to guide them through varying stages of life.