Hurricane Preparedness when you're facing medical challenges
When a hurricane threatens, the senior population may experience additional vulnerability or hazards. You may face some challenges such as mobility problems, or chronic health conditions, or you may not have any family or friends nearby to support you.
In addition, older adults may experience challenges that come with advanced age, such as hearing or vision problems or cognitive impairment, which make it difficult to access, understand, and respond to emergency instructions.
Not only seniors but anyone who is living with a medical condition.
How can I prepare if I am facing medical challenges?
Have an emergency plan

Make a list of people who can help - it's important to have a list of people you can call on if your main caregiver is not with you. Create a chain of contacts and assign who will contact who during an emergency

Consider getting a medical ID bracelet or pendant for people with chronic health problems - If you have a medical condition, you may choose to wear a medical alert bracelet or pendant. This could save your life, especially if you're diabetic or allergic to specific medications, etc. Any of the medical alert jewelry that is available today could help first responders treat you properly in case you're unable to give or tell them your medical history.
How should I prepare for leaving my home?
Things you need to do to prepare for leaving your home:
Create an Emergency Medical Kit list

Before an emergency arises, make a list of everything you need to stay healthy. Include the name and contact information of your doctor and pharmacy, a list of your medications, and any medical devices you use. Then, let the people on your contact list know where the list will be in case you need it. That way, in the event you do need to evacuate your home, you know ahead of time exactly what you need to pack.

Put together a Disaster Supplies Kit

You'll also need a kit with all the items you need to survive for a minimum of 72 hours. Ready.gov and the American Red Cross can help with information on recommended items. This can be packed ahead of time.

Cash

Keep at least $50 on hand. If that's not possible, include as much as you can
What are some specific things someone should include in their medical kit?
Your emergency medical kit should include:
Medications. A 3–6-day supply of your medications along with an up-to-date medication list that includes the names (brand and generic) of any drugs you're taking and the doses. An insulated bag big enough to hold a two-week supply of any medications that require refrigeration, such as insulin. Keep ice packs in the freezer for the emergency medical kit.
Medical equipment and necessities. Include items such as blood sugar monitoring equipment, a blood pressure cuff, hearing aids/hearing aid batteries, and an extra pair of eyeglasses and/or dentures.
Written information about treatment. Ask your healthcare provider for copies of your medical records and lists of all active medical problems you have and how they're being treated. Carry extra copies of Medicare, Medicaid, or other insurance information with you.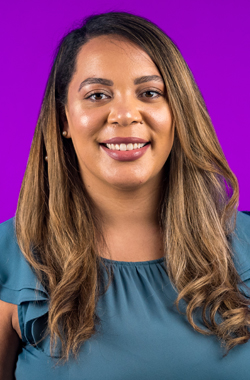 Dr. Williams specializes in Primary Care at Touro. She attended Meharry Medical Coll School of Medicine and completed her residency at Tulane University and is board-certified by the American Board of Internal Medicine.