Darcelle's survivor story
Author: Darcelle H.
Date Submitted: Nov 2, 2021
Category: Survivor Stories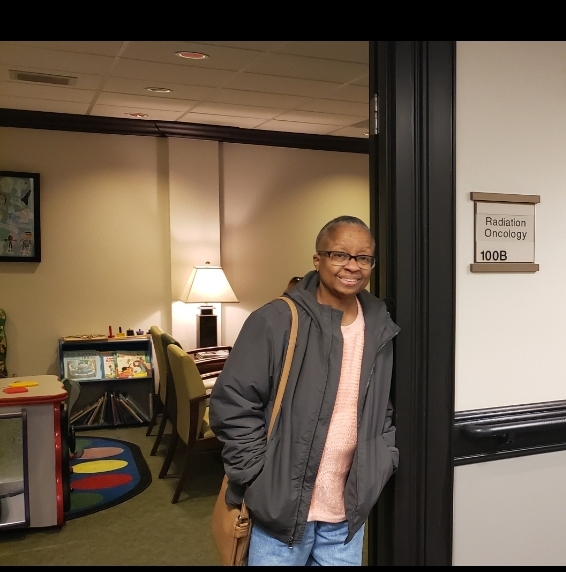 " I didn't have to worry about anything, and I put my trust in my doctors. They gave me a sense of "it's going to be okay."
I woke up one cold morning and felt a lump outside my breast. It was the size of a golf ball. I had an appointment with my doctor, Dr. Bertsch, and reminded me that I haven't had a mammogram. She said, "I'm going to self-examine you since you haven't had a mammogram and I will send you for one afterwards." In the middle of her exam room I was crying my eyes out and she goes "what's wrong?" and I told her "I have a lump." I was crying because I lied to her and told her that everything was okay. I couldn't hide it any longer.
I was diagnosed with stage 2 A estrogen-based cancer during Jazz Fest weekend. Then it was off to the races. My doctor, Dr. Bertsch, who treats me for my diabetes and high blood pressure told me to go see Dr. Colfry. I went to see Dr. Colfry and he came into the room and said, "you have the best type of cancer." I looked at one of best friends and cousin who was with me and said, "this is great, I have the best type of cancer and we're going to be good!"
I didn't have to worry about picking out my doctors because they were lined up for me. I was told "you're going see Dr. Zacharia for chemo and Dr. Zakris for radiation." It was really great that they took it in their hands. I didn't have to worry about anything, and I put my trust in my doctors. They gave me a sense of "it's going to be okay."
On May 30th I had a double mastectomy and in early August I began two different type of chemo. I then went through 28 days of radiation. My experience was awesome.
I've been with Touro doctors for a long time and I've never had a bad experience. They have always gone above and beyond. I love it.