Mari-Ann's survivor story
Author: Mari-Ann R.
Date Submitted: Nov 2, 2021
Category: Survivor Stories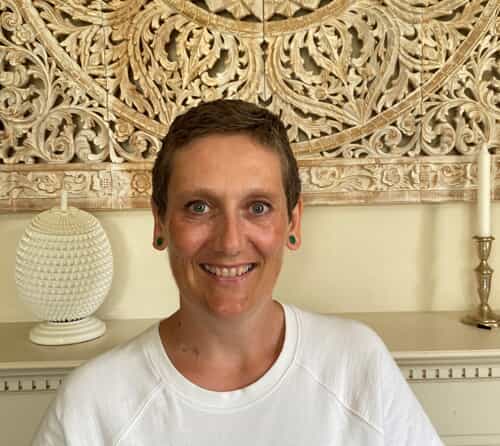 " You never feel like just another patient"
Because of my family's history of breast cancer my obgyn, Dr. DuTreil, wanted me to do annual MRIs in addition to mammograms. I had an MRI scheduled for mid-December but the day before the appointment they called from the imaging center to reschedule the appointment because their machine was broken. I wasn't worried since I had a clear mammogram in June, and I was doing regular self-exams. However, a few days later I did find a lump in my left breast.
The biopsy was done between Christmas and New Year. It was tough trying to keep on a happy face, but we wanted to make sure the kids had their usual magical Christmas and not ruin it by telling them their mom may have breast cancer. The worst part was not knowing how bad it was. Was it aggressive? Had it spread to the lymph nodes? Had it spread any further?
A few days after the biopsy came back positive, I met with Dr. Colfry. It was such a huge relief when he said "we are going to take care of this. You are going to be fine."
Besides, how can you not love a doctor that gives you a big hug? My youngest daughter always says, "everybody loves a hug". Vera and Karly are priceless additions to Dr. Colfry's office.
Dr. Tandon carefully explained what options were available to me for reconstruction. Thoroughly explaining pros and cons with each option and together we decided on what would be the best solution for me. So far, the results are amazing.
I started chemo in the spring, and I have to say that Dr. Sonnier and everyone else at the Infusion Center is absolutely wonderful.
This group of doctors and nurses all make a fantastic team. Even though they deal with cancer patients all day and every day, they don't forget that this isn't what I do every day. You never feel like just another patient.
But I couldn't have done any of it without my husband by my side. He's been holding it all together when I was falling apart.