Men's Health Screenings Save Lives
Category: Living Well
Posted On:
Written By:

Brent Becnel, DNP, APRN, FNP – BC
It is common for men not to visit their healthcare provider unless they are having a noticeable health problem. According to the U.S. Agency for Healthcare Research and Quality, men are 28% less likely to visit their provider than women, and they are 40% more likely to have skipped recommended health screenings. Men who skip tests and treatment are living shorter lives. The most important thing a man can do is to get regular health screenings.
Get Screened
It is recommended that men over the age of 40 get a blood pressure screening every one to two years, a screening for diabetes every three years and a cholesterol screening annually. Colon, prostate and lung cancer screenings are also recommended based on the patient's history. Moreover, if you were born between 1945 and 1965 was an I.V. drug user, or received a blood transfusion before 1992, they should be screened for Hepatitis C. Screenings help medical professionals detect cancers and other health issues before signs and symptoms present. Most of these screenings can occur during the patient's annual check-up or wellness visit.
Mental Health
Mental illness is a difficult challenge for anyone to face. It can affect men and women of any age. However, mental illness can cause different symptoms in men than in women. Men who are depressed may not cry or talk about their feelings, or hint that they're thinking about suicide. Men with depression may try harder to hide their symptoms by becoming angry and aggressive. They may also be more prone to seek relief through alcohol or drugs.
If you are suffering from depression, treatment allows you to lead a full, productive life. It is important to seek medical attention for depression that worsens. In some cases, you may be able to resolve your problems with therapy rather than medicine. Research suggests that regular daily exercise can help relieve the symptoms of depression by releasing a chemical in the brain called endorphins. Besides exercising regularly, get plenty of sleep and eat nutritious meals with lots of fruits and vegetables.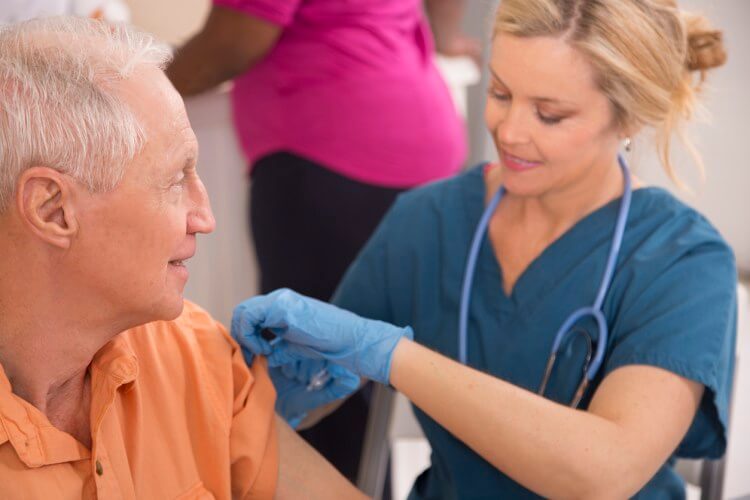 Prevent HIV
According to the Centers for Disease Control, New Orleans and Baton Rouge are ranked No. 2 and No. 3 in the nation for rates of HIV cases. The best way to prevent the transmission of HIV is to know your status. Knowing your status is the first step in preventing the spread of HIV. Additionally, early detection and treatment means an early un- detectable viral load. The lower the viral load in the blood, the less likely it is for HIV to be transmitted.
PrEP is another way for people who do not have HIV but who are at substantial risk of getting it, to prevent HIV infection by taking a pill every day. The pill is Truvada, and it provides 92 to 99 percent reduction in HIV risk for HIV negative individuals who take the pill every day as directed. When someone is exposed to HIV through sex or injection drug use, Truvada works to keep the virus from establishing a permanent infection. In order to qualify for PrEP, you must be tested negative for HIV.
Click here to Find A Doctor and schedule your next wellness screening.
Click here to learn more about Men's Health.
A native of Louisiana, Becnel grew up on Bayou Lafourche and earned his bachelor's degree in nursing from Nicholls State University. In 2012, he earned his master's degree as an Advanced Practice Registered Nurse (APRN) from Loyola University in New Orleans and became board-certified as a Family Nurse Practitioner by the AANP. In May of 2018, he earned his Doctor of Nursing Practice from Loyola University. When asked what advice he would give to his patients, Becnel says he has two reminders. "When it comes to health, preventive maintenance is less expensive than major breakdown, and, just because an issue is not talked about, it does not mean it does not exist."