Alison's Cancer Journey
Author: Alison K.
Date Submitted: Nov 2, 2021
Category: Survivor Stories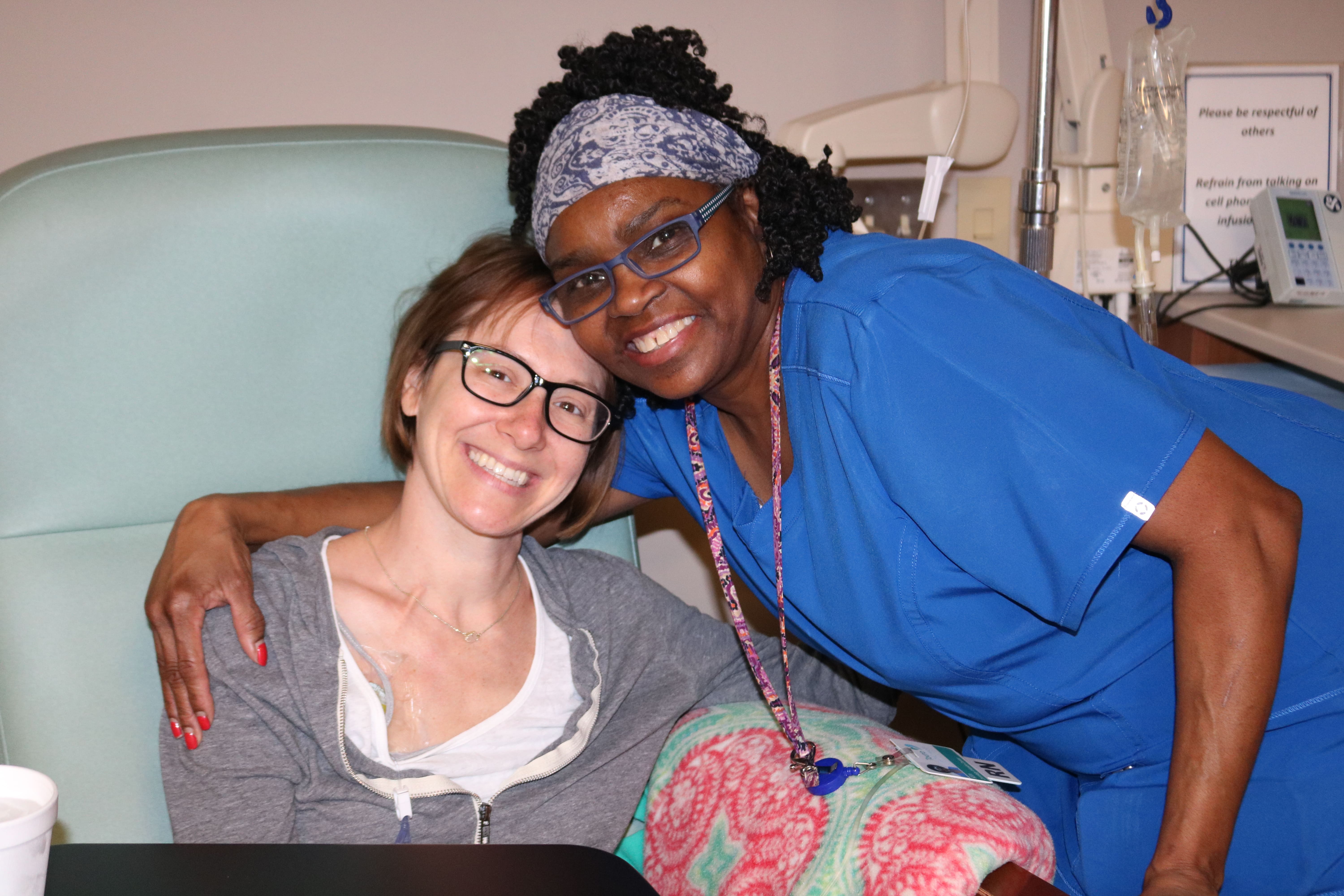 " I'm more than a survivor, I'm a mom, daughter, sister, and friend"
My first diagnosis was in January of 2016 with a non-invasive spot. I also tested positive for a genetic marker called Chek-2. I then opted for a double mastectomy in March of 2016. Some of the pathology reports from that came back positive for invasive HER2+ spots. We thought we had gotten rid of everything and taken everything out. I had a lymph node removed and the margins were really clear when they took them out.
After that, I had a baby and when he was six months old, I went back on a daily hormone blocker as a future preventative. It was really at the same time that I started taking the daily hormone blocker that I started feeling a lot of pain. It took about six months to figure out what was that was causing my pain because we weren't sure if it was the new medication I was put on. It ended up being the return of the cancer that was making me hurt and I was diagnosed with metastatic breast cancer that had spread to my bones. We found out that I had some vertebrae that had been eaten up by the disease and that was the most painful part. I couldn't pick up my baby and couldn't really do anything for a while
On Christmas Eve I got my first radiation. Once I got the diagnosis and started treatment the pain got better pretty quickly. It was amazing because the hospital closed 2 days for Christmas and 2 days for New Years, but they got me in on New Year's day because I was in so much pain, and they wanted to get me some relief. I had to come to the infusion center to get fluids a couple of times because the radiation was causing me to become really dehydrated. I started my chemo on January 24th, and that is when I met my dear friend Kim Jenkins. She has administered most of my treatments and she has been really helpful.
They've always made it as easy as can be – everyone here at Touro. Any time I call, they always know who I am and help me figure out my appointments. Since I come here for so many things, I try to be efficient in making sure I fit everything in within a couple of hours and if I come in early for an appointment, they know why and try to fit me in.
What they've told me is that it's treatable, but not curable. I'm always going to be having treatments. Every three weeks for the rest of my life, I will have to come and sit in this chair and get two medicines. I had to do six rounds of the texotere, the big drug for breast cancer that makes you the sickest and lose your hair, so the ones I'm on now is targeted therapy. It's to keep things from coming back and getting worse.
I've had radiation, chemotherapy, and now occupational therapy in the Cancer Rehab program. It's been really cool because I've made friends and met other people who are going through what I'm going through. I heard about the Cancer Rehab program from Dr. Ramirez because I had always been really active before I started hurting so that was the hardest thing for me to give up. I used to go to the gym three times a week and losing that time for myself and the mental clearance, was really hard. That's the nice thing about the Cancer Rehab program, I was finally able to do a little bit of activity which was a big step forward for me. The Cancer Rehab program is helping me gain a little bit of strength and helping me feel like myself again.
I'm more than a survivor, I'm a mom, daughter, sister, and friend.