Prevent the spread of bacteria: At-home kitchen edition
Category: Healthy Living
Posted On:
Written By:

Sarah Newton, MS, RD, LDN, CNSC
NEW ORLEANS -- With more people preparing meals at home, it is important to understand the appropriate methods of food safety in the kitchen.
Bacteria and viruses can spread anywhere in the kitchen leading to food-borne illnesses. The good news: this can be controlled by following proper food safety guidelines recommended by the United States Department of Agriculture (USDA) and the Centers for Disease Control (CDC.)
Where does contamination come from?
Sources of contamination can be found throughout many areas in the kitchen, as well as on the foods we eat. Most viruses and bacteria spread quickly and easily through hand-to-hand or hand-to-food contact.
Under-cooked meats, poultry, fish, and seafood are also responsible for carrying harmful bacteria leading to food-borne illnesses which cause uncomfortable gastrointestinal symptoms.
Unwashed fruits and vegetables can carry dirt from the soil they were grown in. Soft cheeses from unpasteurized milk can carry listeria and those most at risk are pregnant women and the elderly.
Cross-contamination with kitchen items such as cutting boards, knives, can openers, countertops, dishrags, and sponges are also responsible for spreading bacteria to our food.
How can you prevent contamination?
You can prevent contamination through four major steps:
Clean, Separate, Cook, and Cool which are outlined by the USDA.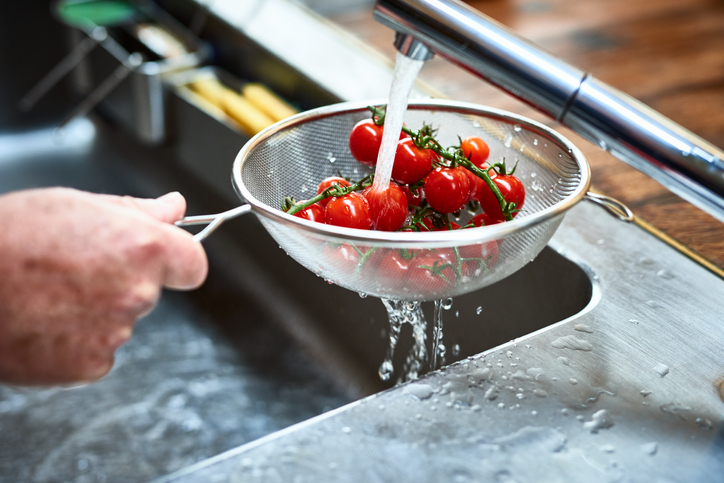 1. Clean: Wash hands, cooking surfaces, and cooking utensils often throughout meal preparation and even while cooking. The CDC recommends warm water and dish soap for cleaning.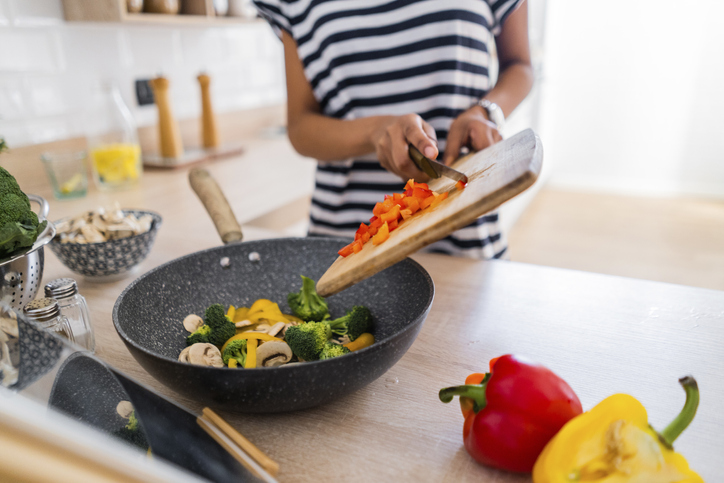 2. Separate: Use separate cutting boards and utensils for raw meat and other fresh food items.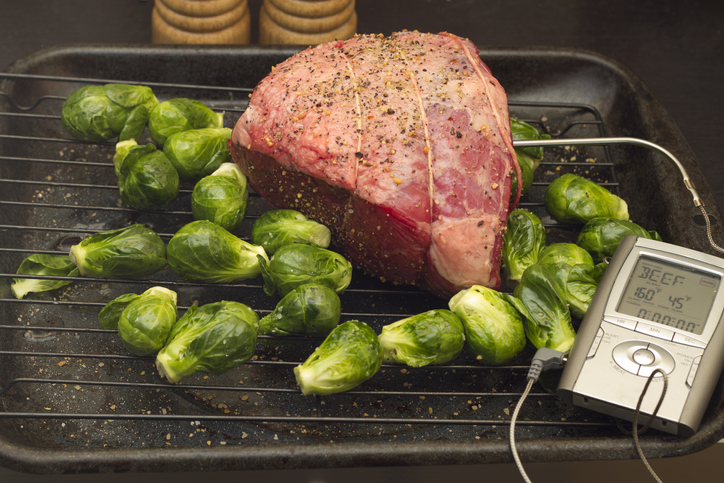 3. Cook: use a food thermometer to ensure safe cooking temperatures. Safe temperatures should be followed for the following meal options: Beef, Lamb, Pork, Fish and Shellfish at 145° F; Eggs, Ground Beef, Ground Lamb and Ground Pork at 160° F, and Chicken at 165° F.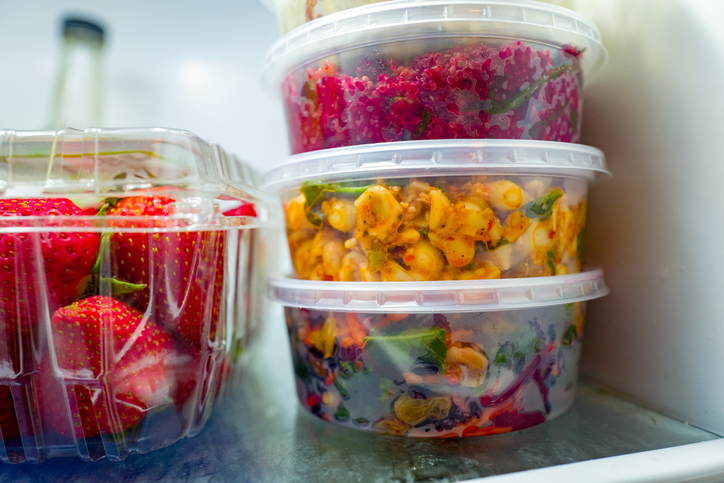 4. Cool: ensure refrigerator temperature is at 40° F or below, thaw meats in the refrigerator instead of on the countertop, and chill leftovers within 2 hours after cooking.
Knowing the sources of contamination and steps of prevention are crucial to eliminating the spread of bacteria. Do your part by following these steps to protect yourself and your family.
References: befoodsafe.gov, Centers for Disease and Control, United States Department of Agriculture Food Safety, and Inspection Service.
Sarah Newton, MS, RD, LDN, CNSC is a clinical dietitian with an advanced degree in nutrition as well as a Certified Nutrition Support Clinician. She graduated from Louisiana State University, then furthered her education with a Master's of Science and dietetic internship from the University of Southern Mississippi. Sarah provides medical nutrition therapy for both inpatients and outpatients at Touro. She is passionate about nutrition and its major role in one's health.