How to recognize and overcome holiday depression
The holiday season is supposed to be a fun time of year filled with celebrations, spending time with family and friends. However, for many people this time of year is filled with anxiety and sadness.
We often associate the holidays with family and connection, but many people experience immense grief, loneliness, and stress during this season. People can feel depressed over the holidays, even if they don't typically experience depression. The holiday season can be stressful. People are busier and trying to balance work and personal obligations can lead to more stress.
What causes the "holiday blues?"
Unrealistic expectations: The over commercialization of the holidays can create the expectation that people are supposed to feel nonstop joy and holiday cheer.
Balancing demands: Such as shopping, parties, family obligations, cleaning and entertaining
Grieving during the holidays: You may have just lost a loved one or miss a loved one during this time of year
Small social circle: Some people may not have a lot of family or friends to spend the holidays with.
Seasonal Depression: The holidays coincide with the onset of winter when it gets darker earlier and temperatures plunge. Seasonal Affective Disorder is a type of depression that is related to changes in the seasons and begins and ends about the same time every year.

RELATED: Boosting your mental health
Tips to prevent holiday stress and depression
Reach out. If you're feeling lonely or isolated. Talk to a friend or family member about your concerns. Seek out community or social events.
Acknowledge how you feel. If someone close to you has recently died or you can't be with your loved ones for other reasons, realize that it is normal to feel sadness and grief
Reassess your expectations.
Be realistic about what you can and cannot do
Pace yourself. Do not take on more responsibility than you can handle.
Make a list and prioritize the important activities.
Plan ahead. Set specific days aside for shopping, cooking, connecting with friends and other activities.
Learn to say no. You're one person, and there is only so much you can do in a given day or a given holiday.
Don't abandon healthy habits. Don't let the holidays become a free-for-all. Overindulgence only adds to your stress and guilt.
Take a breather and make time for yourself. Find something that reduces your stress by clearing your mind
Seek professional help if you need it.
If you are experiencing serious signs of depression, call 1-800-273-TALK (8255) or text SIGNS to 741741 for 24/7, anonymous, free crisis counseling.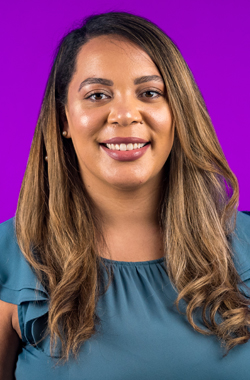 About Dr. Schuyler William
Dr. Williams specializes in Internal Medicine at Touro. She attended Meharry Medical Coll School of Medicine and completed her residency at Tulane University and is board-certified by the American Board of Internal Medicine.